Luxury version of the large-sensor Ricoh III compact camera hits the streets
Ricoh has introduced a limited edition of its luxury GR III compact camera. Only 3500 of the Ricoh GR III Street Edition will be made, which adds a number of design refinements to the original Ricoh GR III, which was launched just over a year ago.
"To reflect the rough asphalt of the streets", we are told, the camera body has been treated with a metallic grey finish with grained texture, which has been created "by repeatedly spraying layer of droplets when coating the camera body". The surface is said to improve the grip of the 24 megapixel, wide-angle lens compact.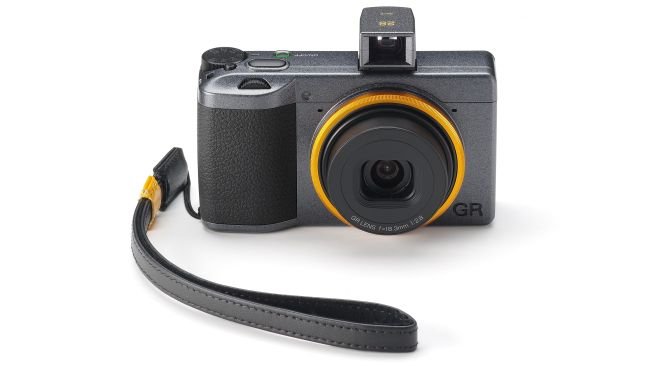 The most distinctive touch of the design is the orange-yellow ring around the lens (which can be replaced with supplied black ring, should you which to be more covert in your candid photography).
The limited edition APS-C-sensored camera comes in a kit that includes a bespoke leather strap, and a GV-2 slot-in eyelevel viewfinder that has 28 emblazoned on it in yellow, to signify its equivalent angle of view. The kit will also include two batteries.