First prosumer 8K camera boasts Micro Four Thirds mount, 30fps, and a 5-inch articulated touchscreen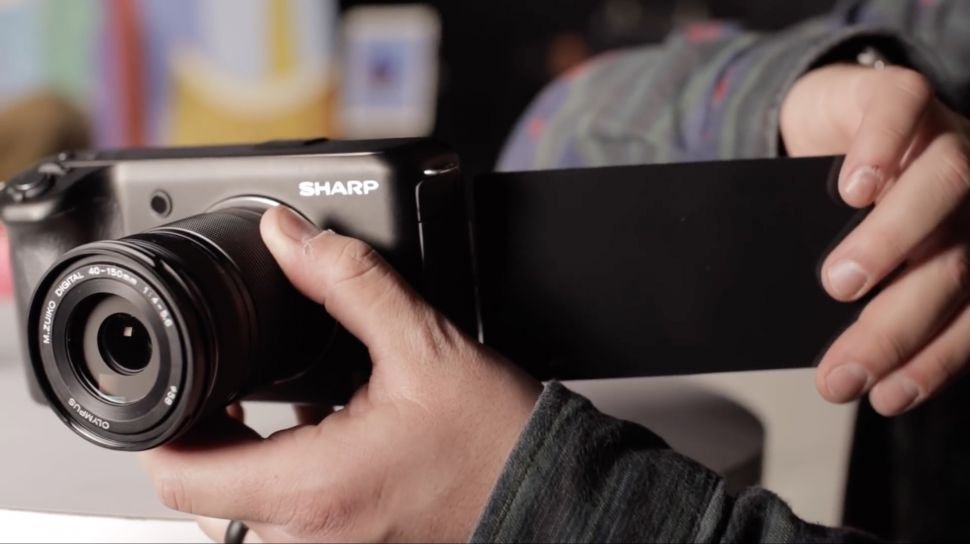 Sharp has entered the consumer camera sphere completely out of left field, revealing what looks to be the first sub-$5,000 8K camera at CES 2019 in Las Vegas.
The new camera, currently known as the Sharp 8K Video Camera, was spotted and explored by Kinotika. It was on display in prototype form only, with all specs and features subject to change, as full details will be revealed at NAB 2019 in April.
The prototype was mounted with an Olympus M.Zuiko 40-150mm lens, the first clue that the camera will feature a Micro Four Thirds (MFT) mount. It will be powered by a stabilised CMOS sensor, capable of delivering 8K resolution at 30fps (though Sharp stated that it was targeting 60fps) using the H.265 codec.
Perhaps its most standout feature, however, is the five-inch fully articulating touchscreen . This smartphone-sized display is unparalleled, and should make the camera highly soughtafter by videographers and vloggers.
The unit appears to feature a single UHS-II SD card slot, as well as a full-size HDMI port, USB C connection, headphone and microphone jacks, and a mini XLR audio-in port, underscoring the prosumer audience that Sharp is targeting.
In all, the 8K Video Camera is very reminiscent of the Blackmagic Pocket Cinema Camera 4K in terms of its size, form factor and functionality – and particularly its use of an m43 sensor. Clearly, Panasonic's new full-frame cameras have created an opening for video-oriented bodies in the Micro Four Thirds sector.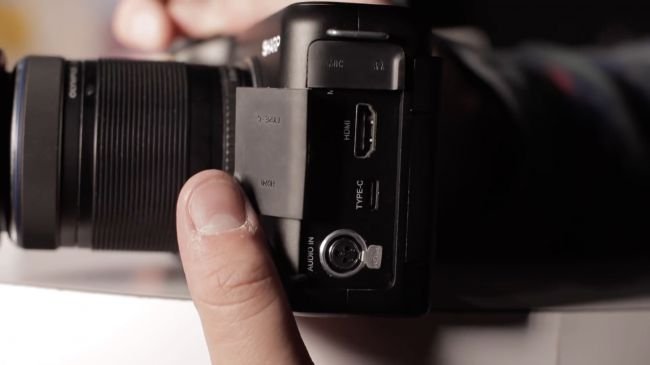 It's an interesting move for Sharp. The company already produces professional 8K cameras for the broadcast industries, but it hasn't had a real interest in the consumer camcorder market since mid-2000. Still, much as the flip-out camcorder screen that Sharp helped pioneer in the 1990s with its ViewCam range is now de rigueur, there may be no better time for it to re-enter the fray.
Via: digitalcameraworld