The quirky British tripod maker announces 'Zelda' L-bracket accessory for Nikon's full-frame mirrorless Z system
3 Legged Thing, the British-based manufacturer of rock star-monikered camera supports such as the 'Brian' tripod and 'Trent' monopod, has announced one of the first accessories custom-designed for Nikon's new Z system mirrorless cameras.
The 'Zelda' (which takes its name from a video game character) was made at Nikon's request, and the first prototype was on show at Photokina 2018. The L-bracket enables a tripod-mounted Z system camera to be quickly switched between horizontal and vertical orientations, without having to readjust the tripod head, thus ensuring horizons remain level. This makes L-brackets much-prized by landscape photographers.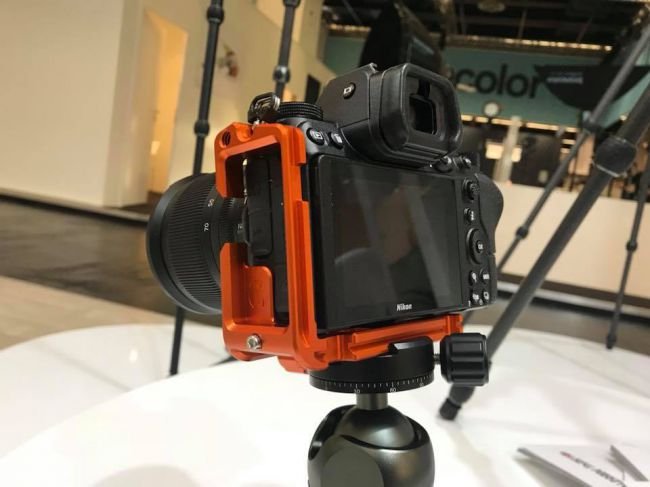 Made especially for the Z7 and Z6, the 'Zelda' enables access to the card and battery compartments, as well as the various connection ports. The prototype model on show came in the company's Equinox Copper finish. Pricing details were unavailable at the show, but as a guide 3 Legged Thing's regular universal 'Ellie' L-bracket retails for £49.99.
Read more 3 Legged Thing Patti: Tripod manufacturer launches sub-£100 tripod