The Canon EOS R5 and R6 will launch on Independence Day weekend, with "limited availability by the end of July"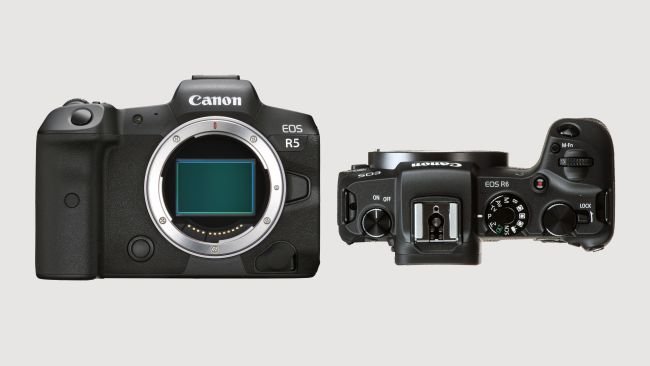 The Canon EOS R5 and Canon EOS R6 will be launched around Independence Day weekend, as the latest reports indicate that both cameras will be officially unveiled on either 02 July or 06 July.
This information would marry with longstanding rumors that the Canon EOS R5 would launch in July, along with recent speculation that the Canon EOS R6 would be revealed along with it.
Even more intriguingly, it has been suggested that both cameras will have "limited availability" by the end of the month. Obviously the current global situation will have affected Canon's capacity to manufacture its usual number of units, but the imposed rarity of cameras is only going to feed the firestorm of consumer anticipation.
"I have been told that the Canon EOS R5 and Canon EOS R6 will be announced alongside each other on or around July 2, 2020, depending on where you are in the world," wrote Canon Rumors.
"The Independence Day long weekend doesn't begin until July 3, 2020. That said, I have also heard July 6 as a possible announcement date. So we're a month away from the official unveiling either way! I have also been told to expect both cameras to have limited availability by the end of July."
Under normal circumstances we would think it unlikely that Canon would release both cameras in such close proximity, as this would cannibalize both the marketing blitz and consumer attention for the individual bodies. Standard procedure would have been to launch the R5, and perhaps announce the specs and start teasing release info for the R6, to give both cameras time to breathe.
Of course, these are anything but normal circumstances.
If Canon is indeed planning to ship both cameras in the same July retail window, with that "limited availability", it could be that the manufacturer is trying to mitigate production issues. Rather than waiting until a full complement of either camera is ready, which could delay launch plans, Canon would rather get them both into a smaller number of hands so that they're on the market and creating even more hype, buzz and demand.
Either way, if the report is accurate, we can't think of a better way to celebrate Independence Day than with a shiny new camera!