Photoshop for iPad 1.4 is free for Adobe Photoshop subscribers, but it's still playing catchup with the desktop version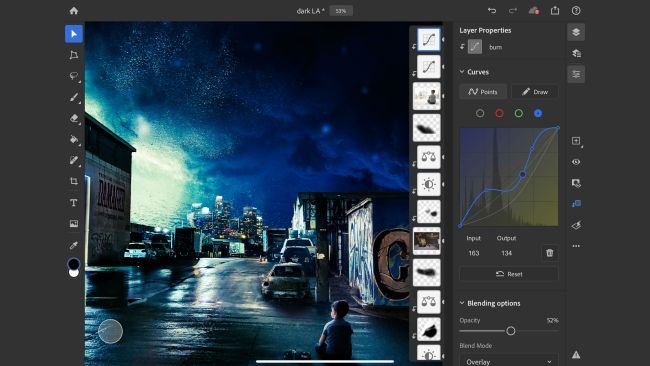 It's good news and bad news. The good news is that Photoshop for iPad now gets curves adjustments to bring it a little closer to the desktop version for power and features. The bad news is that there's still a little way to go.
Photoshop for iPad is already on our list of the best photo editing apps for mobile devices, not least because it's free for Adobe Photoshop subscribers, but it's still some way short of the full feature set in the desktop version.
Curves adjustments are such a basic tool for photo editing that it was a bit of a surprise not to get them in Photoshop for iPad right from the start. However, to be fair to Adobe, it was never intended that the iPad version would be an exact match for the desktop version from the word go. The aim was simply to offer a seamless editing experience between desktop and mobile devices.
This is in contrast to Affinity Photo for iPad, however, which predates Photoshop for iPad and is an absolute powerhouse by comparison, closely matching what Affinity Photo for desktop can do.
What's new in Photoshop for iPad 1.4
The new curves tool will enable users to add and drag control points on a combined RGB curve or individual red, green and blue channels, or to draw a curve manually. Adobe notes that some desktop users like to input manual values directly, and says this is on the roadmap for future versions of Photoshop for iPad.
Also new is the ability to adjust Pencil Pressure Sensitivity. Adobe says some users reported having to press harder than they liked to achieve thicker strokes, so it's now possible to adjust the pressure needed.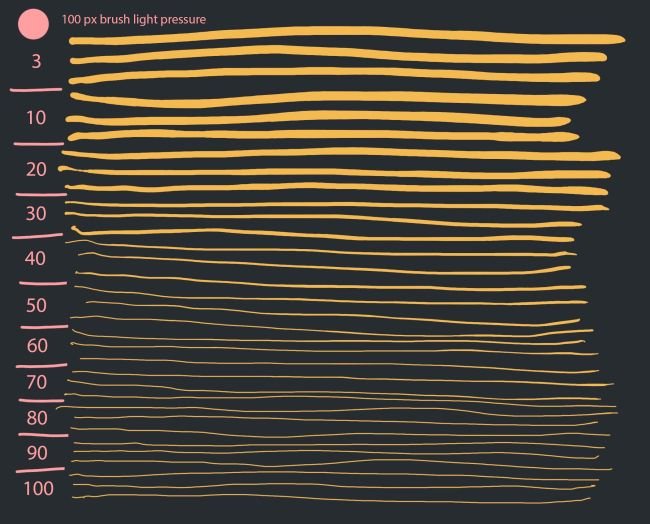 Adobe's subscription plans aren't popular with everyone, but they have brought a steady stream of updates to all the apps. Photoshop for iPad 1.3 (April 2020) brought better integration with Adobe's Fresco app, version 1.2 (February 2020) came with improved type support and version 1.1 (December 2019) introduced Adobe Sensei-powered automatic object selection.