December 14, 2019 to January 04, 2020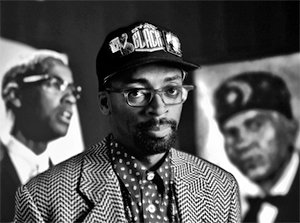 As one of the world's most consequential photographers, Harry Benson's renowned photographs managed to capture some of modern history's most iconic moments. His pictures helped frame how we think and remember the world. The World as Seen by Harry Benson, showcases a comprehensive, broad and versatile range of images from his 60 plus year career.
Harry Benson's story starts in Glasgow, Scotland. From an early age, his experience of listening to Winston Churchill on the radio, while his family hid from the nightly air raids happening during WWII, gave him a profound desire to "get to the center of things and see for myself." As a young man, he attended art school and later went to work as a photojournalist in the world of Fleet Street printing and publishing, London's highly competitive newspaper industry. Working for The London Daily News was like a "boot camp" for the young photographer, leading him to a journey that took Benson to document some of the most recognizable pictures of the past 60 years. His later associations with LIFE, People, Vanity Fair, and many other prominent magazines proved to be the most productive. His photographs range from celebrity portraiture, including Johnny Carson, the Beatles, Roman Polanski, Muhammad Ali, Dolly Parton, Jack Nicholson, Amy Winehouse, and Frank Sinatra, to list a few as well as every first family since Eisenhower. Other subject matter also included news breaking events such as the assassination of Robert F. Kennedy, the K.K.K. in Alabama of the '60s, documenting the I.R.A. exercises in Belfast, and refugee camps caused by famine in Mogadishu, Somalia.
Benson's breadth and scope of photography encapsulate his distinctive approach toward photography; they do not specialize, pose, or glamorize any event or person. As Benson says, photographs should always inform, and be considerate of how they are informing.
"I've always said: a great photograph can never happen again. I have always tried to be first on a story or the last one out because the story keeps changing. You try to photograph everything that you see; fleeting moments, final moments. Joy, regret; each a glimpse and gone forever."
Informing viewers about the world has been Benson's unique contribution; had it not been for Harry, many of the moments we cherish would not have been preserved. Take, for example, the Beatle's first arrival on American soil in 1964. Harry captures the group as they glance back at the plane door where Harry stands, acknowledging the chapter they are about to embark on. James Brown, doing splits in front of a stranger's yard, Robert F. Kennedy's wife, Ethel, raising her arms at the camera, trying to stop the photographer from capturing any more pictures of the tragic occurrence, Andy Warhol, taking a photograph of Bianca Jagger, Frank Sinatra and Mia Farrow, arriving at Truman Capote's Black and White ball in 1966, are some of Benson's memorable subjects. All these photographs are instants in which cultural and political events are preserved to endure and outlive their time.
Harry Benson had to fight, influenced by his early time on Fleet street, turning him into a fighter. He had to work hard to get to a place of access. Benson took every opportunity he could, focused, and determined to capture the moment. With an incessant traveling schedule, Harry put his camera in front of more memorable subjects than almost any living photographer. And because Harry was there, the viewer can now look back on 60 years of history.
Harry Benson's photographs illuminate pivotal moments of the human narrative; his images come to life. Benson's charisma and work ethic made celebrities, as well as his lesser-known subjects, feel comfortable. The photographs display intimacy; the distance between the lens and the sitter disappears, providing a sense of immediacy. Stars become real people, showing a fleeting humility encouraged by Harry's laissez-faire optimism. Harry Benson's ultimately mastered the ability to display human candor as he captured the true spirit of his subjects. Harry Benson provides a full, rich, and varied voice, capturing for posterity, a multitude of situations, people, places, and watershed moments that changed the course of history. Luckily for us, Harry Benson was there.
via:all-about-photo