Get the new Nikon Z50 mirrorless camera with two lenses at this best-ever price at Amazon UK today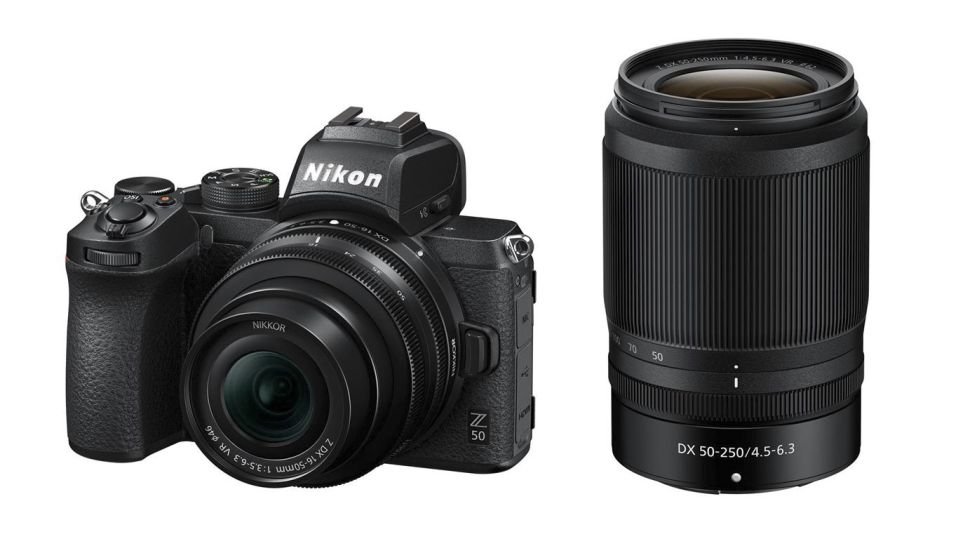 Nikon's mini mirrorless marvel has only just been released, but already the Z50 received a massive discount in this Green Monday camera deal on the already attractively-priced Nikon Z50 twin lens kit. This Amazon UK deal gets you the camera and its two bespoke zoom lenses for their best ever price of £1,064.
That's a decent saving of £135 on A BRAND NEW CAMERA and two BRAND NEW LENSES That gives you the camera plus the natty 16-50mm pancake and 50-250mm lens for total coverage!
Nikon Z 50 with Z DX 16-50mm & Z DX 50-250mm VR Lenses
Save £135: now £1,064
Nikon's new APS-C sensor mirrorless camera has only just reached the shops, but Amazon UK is offering the best ever UK price on this twin-lens kit . You get the Nikkor Z DX 16-50mm f/3.5-6.3 VR & Z DX 50-250mm f/4.5-6.3 VR zooms, that have
The Nikon Z50 is far from just a scaled down version of the Nikon Z6 and Z7, as the manufacturer has done a remarkable job of giving such a small camera such a solid one-handed grip.
Quite apart from the size of the camera, we love the 16-50mm pancake lens – one of the slimmest APS-C lenses we've yet seen, it uses a 'proper' mechanical zoom rather than an electrical power zoom system!