Actually, it's the rear screen that's inside out, but it's all part of a drive to rediscover 'pure photography'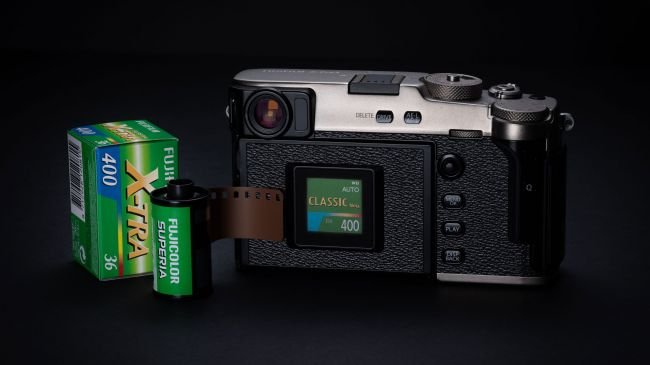 The new Fujifilm X-Pro3 is likely to cause a stir in all sorts of ways, but its headline feature is an extraordinary – some might say bizarre – rear screen that faces inwards not outwards and only becomes visible when you tilt the screen downwards.
It sounds barmy but this inside-out screen, which we first reported in September, could actually be a stroke of brilliance. Why? Because it will stop us staring at the picture we've just taken and make us concentrate instead on the picture we're going to take next!
You can get the full story in our hands-on Fujifilm X-Pro3 review, where we take a closer look at many of this new camera's other key features.
The X-Pro3 is a development of Fujifilm's existing X-Pro2, which is already on our list of the best Fujifilm cameras. But the X-Pro models are designed for a very different audience to the usual mirrorless camera brigade. If you're looking for the best mirrorless camera generally, the X-Pro is a bit too specialised to make our top ten. It's styled like a classic 'rangefinder' camera (though with regular autofocus rather than rangefinder focusing) and has a unique hybrid optical/electronic viewfinder. It can be used with all Fujifilm X-mount lenses via the electronic view, but the X-Pro3's optical 'finder is best suited to Fujifilm's range of prime lenses.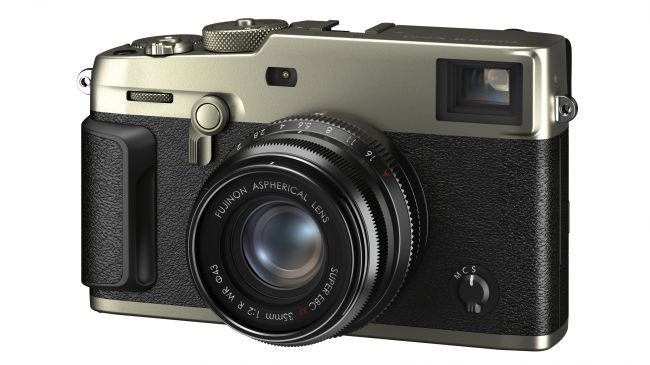 The Dura Silver finish is as tough as it is beautiful, but it will cost you extra.
Fujifilm X-Pro3 key features
Apart from the unique back-to-front rear screen and hybrid viewfinder, the X-Pro3 inherits the latest 26.1MP APS-C X-Trans sensor already seen in the Fujifilm X-T3 and X-T30. This sensor, and the latest X-Processor 4 images processing, means the X-Pro3 can focus in light levels as low as -6EV – or close to pitch darkness.
There's a new 'Classic Neg' film simulation mode added alongside Fujifilm's highly regarded Velvia, Provia, Astia and other film simulation modes, and there's a USB Type C (USB3.1 Gen1) port for fast image transfer and USB charging.
It should be very durable too, thanks to 70-point weather sealing, a magnesium chassis and titanium outer sections. There will also be two color variations with additional Duratect surface hardening, which also offers a premium finish.
The X-Pro3 also features a new in-camera HDR function which combines a series of shots at different exposures, multiple exposures of up to 9 frames in Additive, Average, Comparative Bright or Comparative Dark modes and a 'Monochromatic Color' function for adding rich color gradations to black and white images. It's now possible to add Clarity to images and the Grain Effect function has been extended with 'strength' and 'size' adjustments.
The X-Pro3 has a deliberately conservative 'classic' look, but it's no slouch. It can shoot both C4K and 4K UHD video at 30p, 25p and 24p, and has an 11fps continuous shooting mode with a pretty impressive buffer capacity of 42 raw files or 145 JPEGs – or 30fps with the electronic shutter in 1.25x crop mode.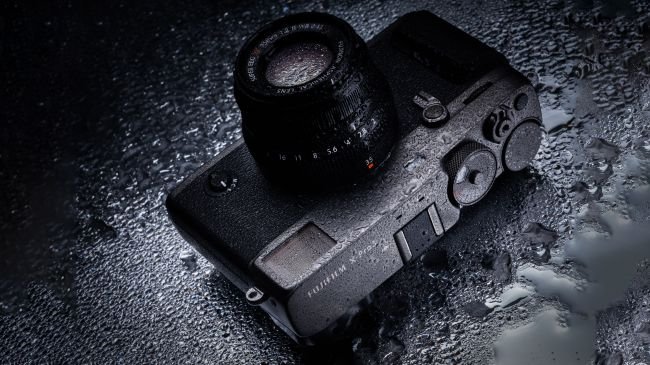 Fujifilm X-Pro3 price and availability
As you might have guessed, the X-Pro3 is a premium product for the cognoscenti, not a bargain camera for beginners. This is a camera you buy because you love it, not because you're looking for a cheap deal. It goes on sale on November 28 2019 for £1,699 for the regular version, or £1,879 for the Duractect versions from mid-December (US prices TBC).