Smartphone-styled Frankenstein camera shoots 4K video, costs less than $500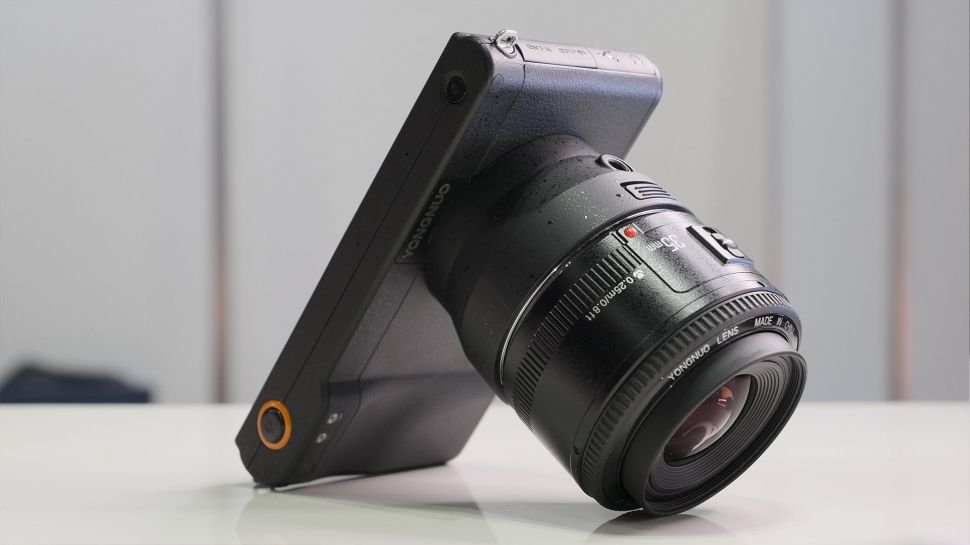 Late last year, Yongnuo revealed a Frankenstein device of an Android camera with a Canon EF mount and a Micro Four Thirds sensor. It also launched a naming contest to Christen the camera. Well, apparently the winning name is Yongnuo YN450 Android Camera – and now we know a bit more about this unusual new tech.
Cinema5D got a hands-on look at the YN450 (clearly a Yongnuo engineer won the naming contest) and had a chance to speak to a Yongnuo rep about the camera.
It has been confirmed that the YN450 uses a 16MP Micro Four Thirds (MFT) sensor from Panasonic – an older sensor, no doubt to keep the costs down. The reason for choosing a Canon EF mount, as opposed to an MFT one that would seem much more sensible for a compact device, is no doubt due to Yongnuo's catalogue of Canon-fit lenses.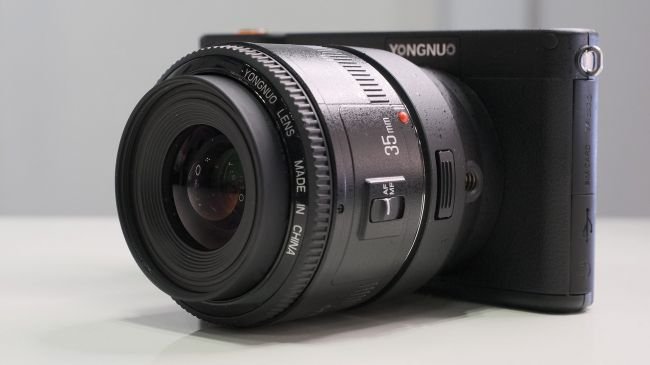 The camera reportedly runs the Android 7.1 operating system, powered by a Qualcomm 8-core processor. The rear touchscreen is a sizeable 5-inch 1080p display, which supports touch-autofocus in addition to focusing by half-pressing the shutter. There is also a rear 8MP camera next to the display.
It boasts 32Gb of internal memory, and can be expanded with an external card – although the details aren't quite clear. "You can add external memory card, another 32," said Youngnuo's Emma Ye, the inference being that the camera will only support a 32Gb memory card – and Cinema5D claims that SDXC will not be supported.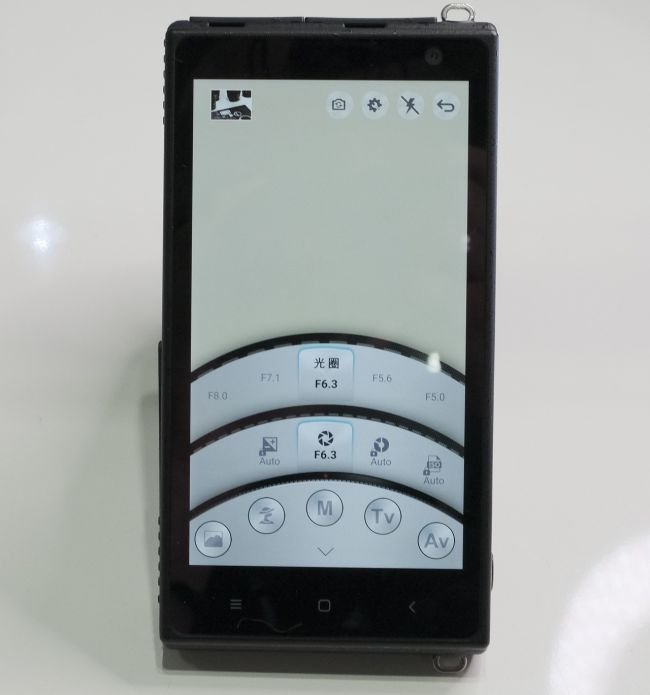 Yongnuo YN450: 4K and 4G
True to its smartphone-styling and processor, you can also insert a SIM card into the YN450 to connect to 4G internet and share your images and video. The 4,000 mAh battery supports up to four hours of continuous shooting and, surprisingly, is removable and can be replaced.
The additional features of the Yongnuo YN450 move it closer towards a smartphone. There is a SIM card slot within the camera's body to connect it to 4G for instant content sharing, andWifi connectivity will also be available. Furthermore, there is a front-facing 8MP camera next to the display, as well as built-in GPS. The removable 4,000 mAh battery should be able to power the camera for up to 4 hours of continuous use.
The Yongnuo YN450 is capable of shooting 4K video, but currently only at 30 frames per second. "We haven't consider it yet," said Ye when asked if other frame-rates, such as 25 and 60, will be supported. "Maybe we can add this function when it is ready for market."
In terms of when that will be, Ye said that the YN450 will "hopefully" be launched in China in April. She noted the United States would likely be the next market, pending approvals and registrations, and said that the camera will cost less than $500.
Via: digitalcameraworld