Sigma's Foveon-chipped camera is delayed until 2020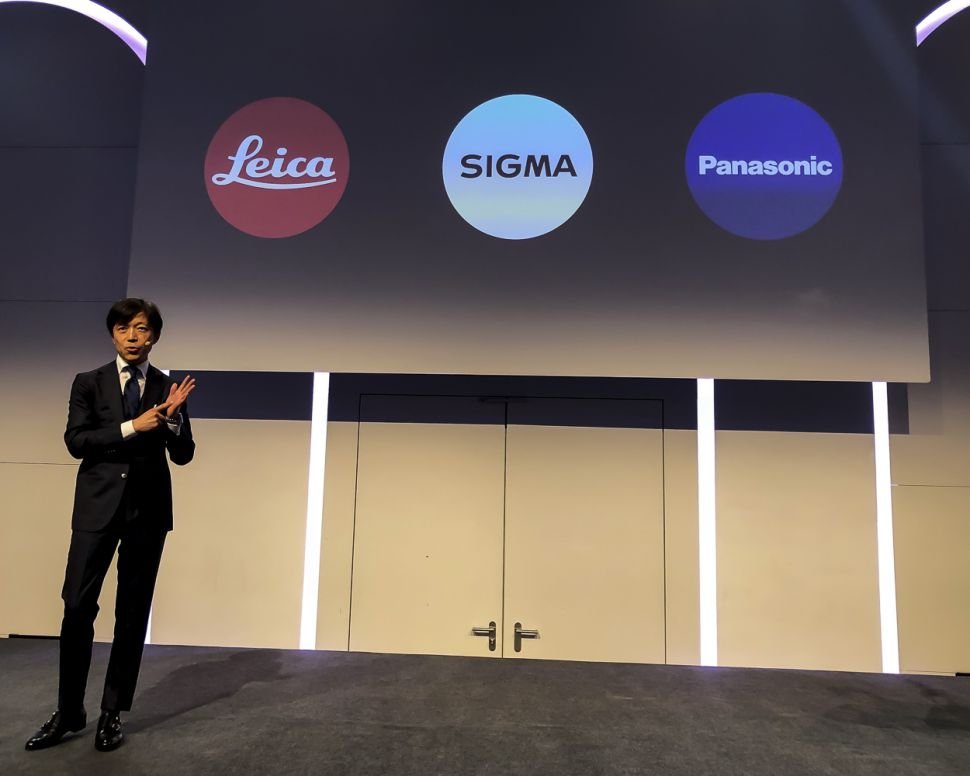 As we had hoped, Sigma chose the CP+ exhibition in Yokohama to give us an update on its own L-mount full-frame mirrorless camera, that it told the world it was working on last year.
The exciting news, according to L-Rumors, is that the new camera will feature a 60.9 megapixel sensor. As is usual for Sigma, this will use its own Foveon design that stacks three 20.3MP sensors together to get to this resolution.
Sigma has announced that it is working with a new chip manufacturer for the development of the Foveon sensor – California based TSI Semiconductors.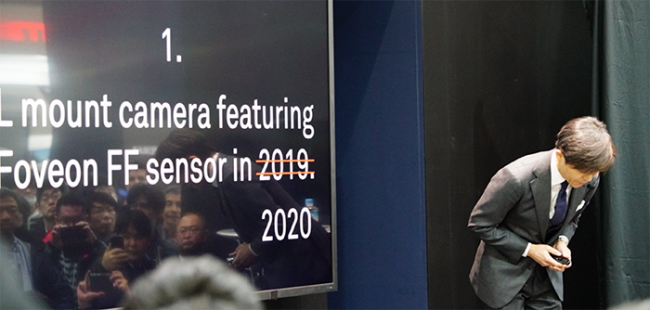 The bad news that the camera, which had been promised for 2019, will not not available until next year, according to a presentation given by Sigma CEO Kazuto Yamaki.
Sigma is part of the L-mount Alliance, a three-way partnership between Sigma, Leica and Panasonic to create a new full-frame mirrorless camera system. Earlier at CP+, Sigma announced 11 lenses for the L-mount – originally developed by Leica, and used on the Leica SL. Panasonic's Lumix S1and Lumix S1R  L-mount cameras are set to go on sale on March 18, alongside three of its own L-mount lenses.
What is a Foveon sensor?
Traditionally, Foveon sensors have used a unique three-layered design – with separate layers for blue, green and red photosites. This is different to the standard Bayer designed used on nearly all other digital cameras, where a mix of blue, green and red photo sites being used in a pattern across one layer. Sigma first used the Foveon sensor on its SD9 DSLR back in 2002 – and has used it on a succession of DSLRs and compact cameras ever since. Although Foveon was originally a separate company, it was acquired by Sigma in 2008.
Sigma has since replaced this three-layer design with a more advanced four-layer X3 Quattro design which captures colour and luminance information at a higher resolution on its top layer and lower resolution colour data (but with more sensitivity/less noise) on the lower layers.
However, as far as we can tell from the information currently available, Sigma is ditching the newer and somewhat unfathomable X3 Quattro layout for its new camera in favour of the original Foveon design.
It's been confirmed that the new Sigma camera will use a full-frame Foveon sensor for the first time. Previous Foveon have been slightly smaller than APS-C size, with the Quattro H using a larger APS-H size version between APS-C and full frame in size.
The new sensor will not be made by Sigma, but by US company TSI Semiconductors to Sigma's design and specifications.
It's worth stressing that the unique construction of the Foveon sensor means that actual and theoretical megapixel counts have always been open to interpretation. The new Sigma full frame camera's quoted 60MP resolution will actually be for all three layers combined, but since these three layers are superimposed, the actual native image resolution would be 20 megapixels.
What's very exciting for Sigma fans is that the company is staying committed to its multi-layer Foveon design, which remains the only alternative to conventional single-layer sensors and the limitations of the 'demosaicing' processes they employ to produce full-colour images. Foveon sensor images traditionally display much higher pixel-level resolution, which helps offset any numerical resolution disadvantage compared to regular sensors.
The new Sigma L-mount camera will also be the first Sigma camera to feature a full-frame-sized sensor.
Via: digitalcameraworld