The new card combines huge capacity with fast transfer times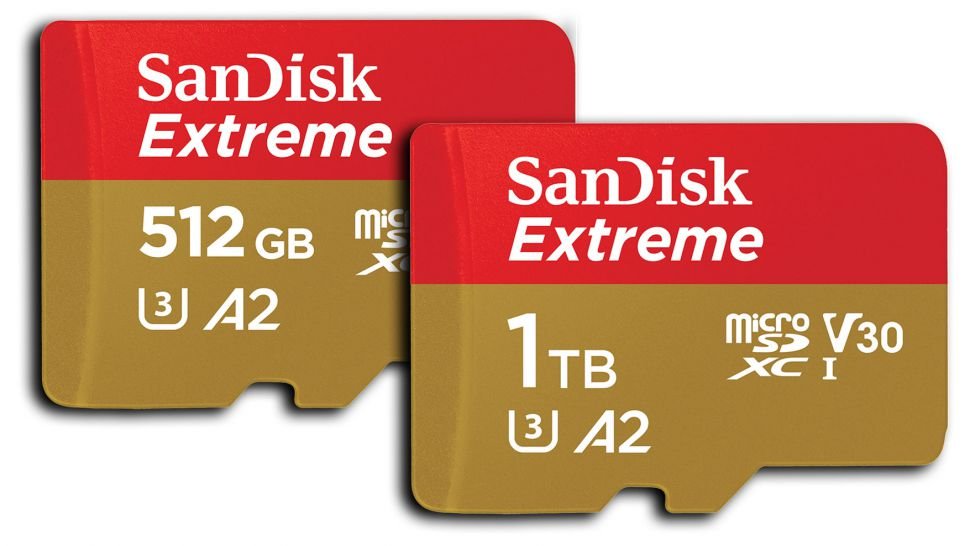 SanDisk's new microSDXC card is for users of 360 cameras, drones and action cameras who need to capture and store large quantities of still images and video footage in the field and then transfer it at high speed back at base.
The new SanDisk Extreme microSDXC 1TB is a UHS-I memory card offering read speeds up to 160MBs. That's not as fast as the best UHS-II cards, which will still be a top choice for capturing high-quality 4K video and high frame/bit rates, but the new cards still meet the V30 standard for regular 4K capture, and their cost will make them very appealing for those who don't need UHS-II speeds but do need massive memory card capacities. It also trumps the maximum 95MB/s read speed of the monster Lexar Professional 633x SDXC UHS-I card that went on sale earlier this year.
microSD cards are small-form versions of the SD/SDHC/SDXC memory cards used in regular digital cameras and have become a standard format for drones, action cams and 360 cameras. They can also be used in regular memory card slots via simple adaptors, so transferring images and video from microSD cards to computers with SD card slots is straightforward.
• More news from Mobile World Congress 2019
Also available in 512GB
The new card is also available in a cheaper 512GB version, and both meet the new A2 Application Performance class for memory cards used as expandable storage for smart devices for accessing applications and files, not just storing stills and video.
The new SanDisk Extreme UHS-I microSDXC memory cards are available for pre-order from the SanDisk website and will be available from selected retailers from April 2019, costing $199.99 for the 512GB version and $449.99 for the 1TB card.
Via: digitalcameraworld