All the latest information on Panasonic's upcoming full-frame mirrorless cameras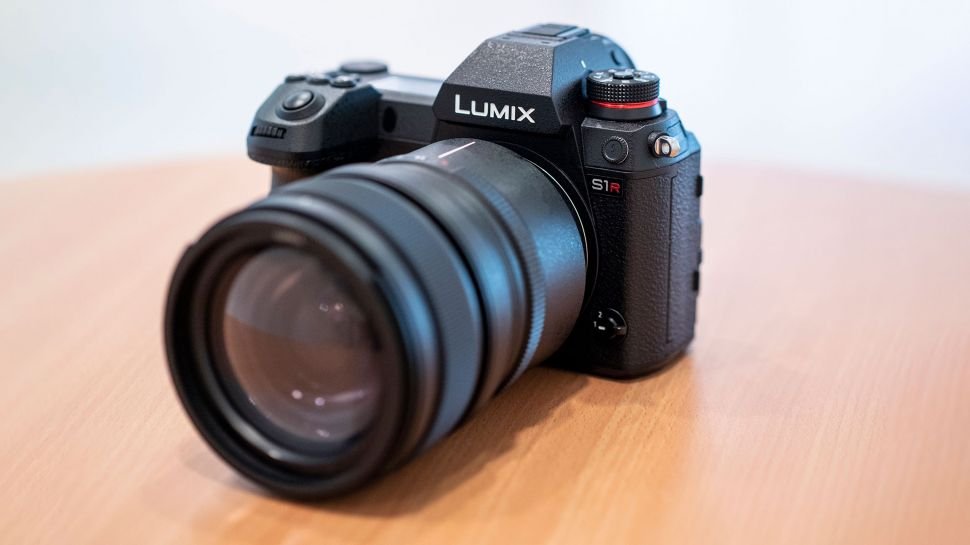 Panasonic announced its long-rumored new full frame mirrorless cameras at Photokina 2018, but official details and specs remain sketchy and so far we've only seen pre-production mockups of its two new cameras.
UPDATE: At CES 2019, Panasonic has announced that the Panasonic S1R and Panasonic S1 will be available from March 2019. Two new features will also be coming to the cameras at launch: a HDR mode and High Resolution mode.
So we've assembled everything we know about the new Panasonic Lumix S series, its key features, lenses and likely launch date right here.
Panasonic is launching two cameras as part of its new Lumix S series, with different resolutions, user types and price points.
Panasonic Lumix S1R
There will be two new cameras with two different sensors. The top of the range Lumix S1R will have a 47-megapixel sensor, while the cheaper Lumix S will have a 24-megapixel sensor. The higher-resolution S1R is designed to appeal to professional stills photographers.
Panasonic Lumix S1
Panasonic seems to be adopting the same strategy as Sony and Nikon, so the Lumix S1 will bear the same relationship to the S1R as the Nikon Z 6 does to the Z 7, and the Sony A7 III does to the A7R III. The S1R has more resolution, but the S1 may be better adapted to video.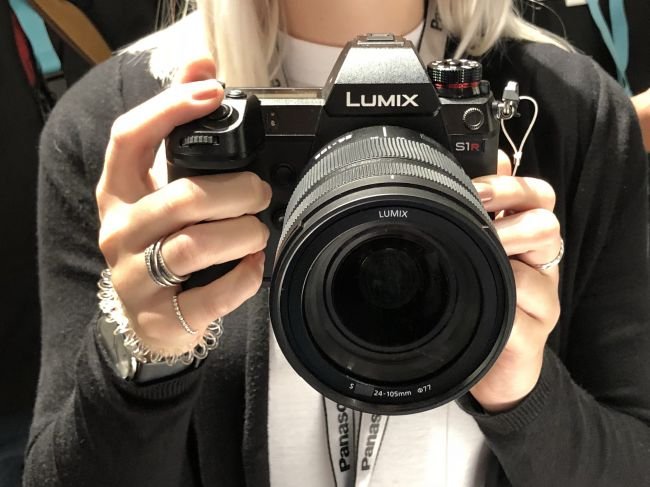 Lumix S1R and S1 video
The new cameras will offer 4K video capture, just like their full-frame rivals from Canon, Sony and Nikon, but they will offer frame rates of up to 60/50p, which Panasonic claims is a world first for full frame cameras. Other frame rates have yet to be announced.
Dual image stabilisation
The S1R and S1 will offer a combination of in-body image stabilisation (IBIS) and lens-based optical stabilisation. Panasonic has done this before with its Micro Four Thirds cameras, like the Lumix G9, as has Olympus with its OM-D E-M1 IIand 12-100mm f/4 lens pairing. This offers more shake compensation than either system on its own.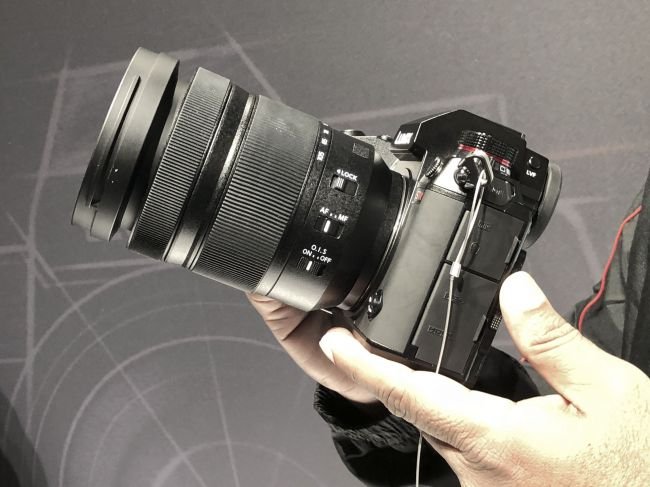 DFD autofocus
Panasonic is sticking with its DFD (Depth from Defocus) contrast-based autofocus system, despite all its rivals swapping to on-sensor phase detection. Panasonic's DFD system has proved very fast in its Micro Four Thirds cameras, however, rivalling phase detection/hybrid systems for speed.
Dual card slots
Nikon has come in for a great deal of criticism for offer just a single (XQD) card slot on its Z 6 and Z 7. The Panasonic Lumix S1 and S1R, however, will have two card slots – one XQD and one SD. High-speed memory card formats are crucial for high-resolution 4K cameras. The SD card slot will be UHS-II compatible.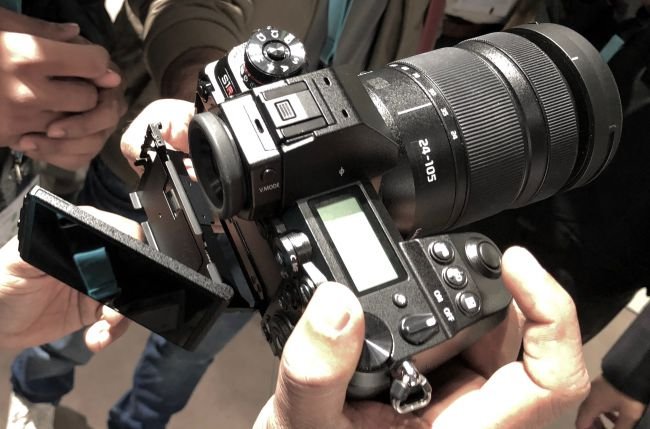 Tri-axial tilting rear screen
Panasonic has not adopted the regular flip-out rear screen seen on some of its Micro Four Thirds cameras, opting instead for an unusual 'tri-axial' design that allows a sideways tilt as well as a vertical tilt. This should get round the issue of taking shots with the camera held vertically (a problem for cameras with a simple tilt mechanism) while keeping the screen closer to the optical axis of the camera for better handling. A similar design works well on the Fujifilm X-T3.
High-resolution EVF
Panasonic hasn't stated the resolution of the electronic viewfinder fitted to the S1R and S1, but has said it is "higher" than those on the Nikon Z7 and Canon EOS R. EVFs now approach optical viewfinders for clarity, but Panasonic's EVF will also need a high refresh rate to avoid lag or 'smearing' when following fast-moving subjects.
Panasonic S1R and S1 design and construction
Externally, the two new cameras appear identical, with the same dimensions, controls and layout. Panasonic claims the S1R has "100%" weather sealing, an "extremely" durable shutter and is designed to offer experienced photographers extensive external controls. Hopefully, the S1 will share the same weatherproofing.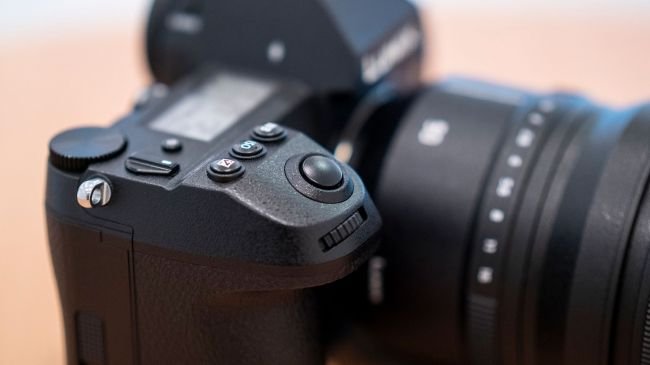 Leica L lens mount
Photokina 2018 also saw the announcement of the new L mount alliance, which should give Panasonic's full frame mirrorless lens range a good start.
Panasonic did not attempt to launch yet another proprietary lens mount. Instead, it announced an alliance with Leica and Sigma whereby it would use Leica's established L mount, as used on the Leica SL, and presumably benefit in due course from Sigma's large and expanding mirrorless lens line-up.
Three new lenses at launch
Panasonic has so far announced three lenses to arrive at the same time as the S1R and S1:
• 50mm f/1.4 prime
• 25-105mm standard zoom (aperture to be confirmed)
• 70-200mm telephoto zoom (aperture to be confirmed)
Ten Panasonic S1R and S1 lenses by 2020
Panasonic says seven further lenses for the Lumix S1R and S1 will be launched by 2020, bringing the total up to ten. There's no news yet on what these lenses might be (they were shown only as silhouettes at the Panasonic presentation), but it seems likely that Sigma's involvement will move things along quickly.
Sigma has promised 14 lenses for the L-mount in 2019 (essentially the same line-up of lenses is now offers for the Sony E-mount). It will also provide converters for Canon EF and Sigma SA mount lenses. Leica already has a range of L-mount lenses available.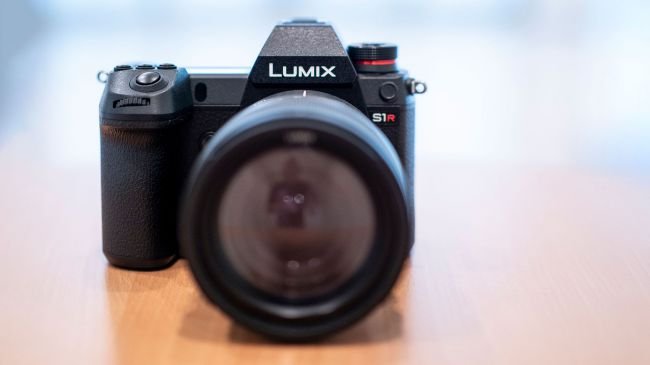 With no further official information since the Photokina announcement in September 2018, much of this is speculation.
Panasonic S1R availability
Panasonic has said that the S1R will be released in early 2019, but has offered no specific dates. The cameras shown at Photokina were non-working mockups so we must assume a good deal of development and production work was yet to be done.
Panasonic S1R price
Again, there has been no official word from Panasonic, but rumors from Japan hint at a 500,000 yen price point (around £3,500/$4,400). If true, this pitches the Lumix S1R higher than the Nikon Z 7 (£3,400/$3,400) and Sony A7R III(£2,900/$2,800). This could be a tough proposition for Panasonic as it would be a newcomer facing established, highly-regarded rivals at a higher price point.
The Lumix G series will continue
Panasonic has re-affirmed its commitment to its smaller Micro Four Thirds format, seeing its two camera ranges as having two very different audiences. This will be good news for those who've already invested in G series cameras and lenses, and indeed Olympus fans worried that Panasonic's full frame announcement might spell the beginning of the end for the Micro Four Thirds format.
New Lumix Pro service
To cater for the new type of professional user its S1R and S1 are aimed at, Panasonic is launching a preferential Lumix Pro program along the same lines as those operated by Canon, Nikon and Sony. This should give professional photographers confidence that they will get priority support when they need it.
Via: digitalcameraworld