There are reportedly three Panasonic GH6 models on the horizon, each one sporting a 41MP Micro Four Thirds sensor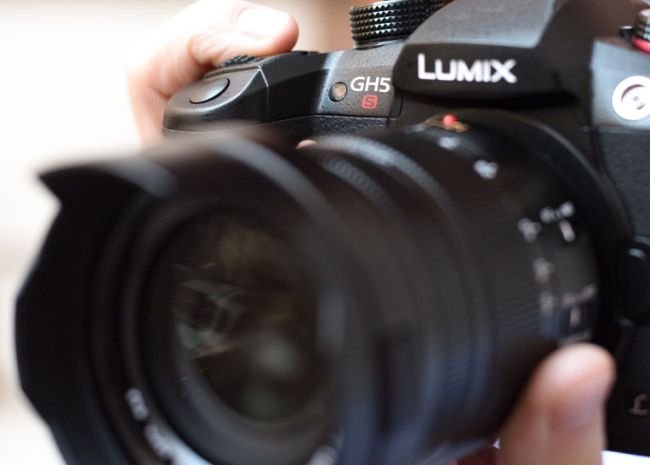 The Panasonic GH5 is one of the best cameras for video around, but at three years old it's beginning to get rather long in the tooth now. Last year we saw some exciting rumors that the Panasonic GH6 would have a 41MP Sony IMX594CQR sensor that would be capable of 8K video. However, since then we've heard nary a peep about this upcoming camera – until now.
Recently, a user named Joseph Paul speculated in a Spanish Facebook group that there isn't just one Panasonic GH6 in the works, but three. This would build on the two model approach seen with the current GH5 and GHSS. Apparently, each Panasonic GH6 model will have the previously rumored 41MP sensor too. While this is an unconfirmed rumor from a somewhat dubious source, it's certainly an interesting prospect – and certainly not out of the question for a company that's known for its ability to create excellent cameras for video.
Panasonic GH6: Specs
The idea of the Panasonic GH6 having a high megapixel sensor isn't a new one, as we reported on the possibility of it having a 41MP Sony sensor in September of last year. The initial rumor from 43Rumors pointed out that this sensor was marked as 'Surveillance', but that this was "something we saw with the GH5s sensor too, which is also considered as [a] 'Surveillance' sensor." They then went on to speculate that this new sensor would be ideal for a future GH6 – especially with Panasonic having already promised an 8K camera by 2022.
However, the latest rumors from Joseph Paul indicate that the new Panasonic GH6 models won't just have a beefy megapixel-packed sensor, they'll also benefit from a full roster of exciting updated specs.
These include a better battery, an improved IBIS (In-Body Image Stabilization) system and the ability to record RAW video at 4K and 6K. The possibility of 8K video has also been floating around since last September, although this set of rumors seems less emphatic about this possibility than the previous leaks. In addition, the Panasonic GH6 will also have a 'new generation AF system', which will enable the user to enjoy a faster autofocus.
Panasonic GH6: Release date and price
The Panasonic GH6 was originally scheduled to be launched at the Photokina show. However, the coronavirus pandemic caused the trade show to be cancelled, pushing back Panasonic's announcement. Apparently, we're now due to see the Panasonic GH6's official launch at some time in August or September.
In terms of the pricing of the Panasonic GH6, there's been little detail about this so far. The Panasonic GH5 was originally priced at $1,999 when it launched, so it wouldn't be unreasonable to expect the GH6 to arrive at a similar price point. There is an argument to be made that the Panasonic GH6 could be more expensive, especially if it's going to have a 41MP sensor and capture 8K video, but we'll have to wait for further details until we know for sure.