Significant changes from the the Galaxy S9.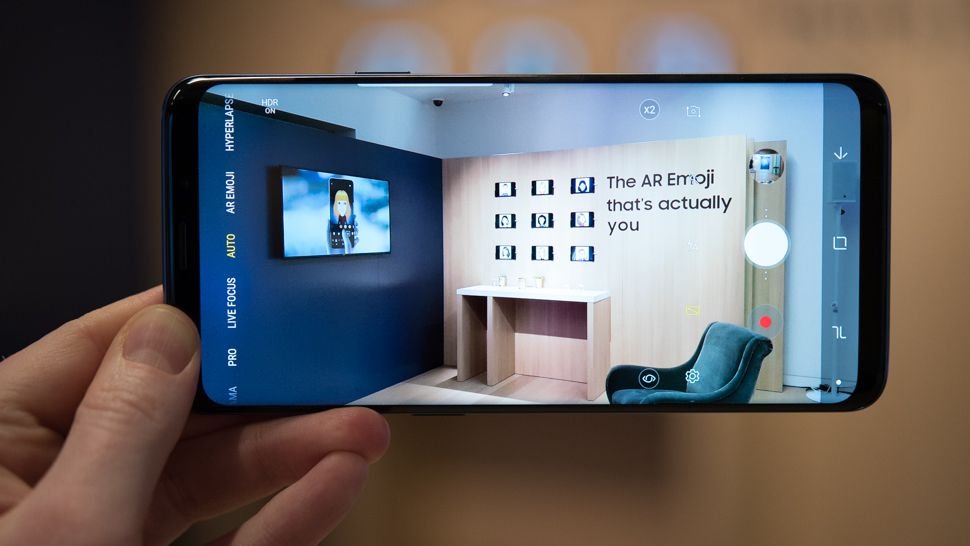 There have been so many Samsung Galaxy S10 leaks that when the phone is eventually released, there won't be many things left to reveal. But that doesn't mean that there's a lack of excitement right now for what could become the best camera phone, and this latest leak has certainly got us intrigued.
UK retailer Mobile Fun has revealed some renders of the Samsung Galaxy S10, as part of its latest phone case range.
The render purportedly shows a three camera array on the rear (as has been previously reported) but one that is horizontal. If this will be the lens setup then it is entirely different from the Samsung Galaxy S9's layout, which was two cameras placed on the back vertically, with a fingerprint sensor under this and a flash to the right.
It is also different to Samsung's latest three-lens camera, the Samsung Galaxy A8s.
The back of the Samsung Galaxy S10 has no place for a fingerprint sensor, which means that this will now be in the screen. The flash, in this render, is on the right side of the lenses.
Samsung Galaxy S10 lenses
Unfortunately, with all these leaks we are still no closer to understanding what these lenses will be. The big rumour is that the phone will come packing a 48MP sensor. If this is the case, then it will be a Sony sensor that is being used.
Surprisingly, this may not be the sensor that Huawei will be using with its upcoming phone the Huawei P30 Pro. This Samsung Galaxy S10 rival is said to be arriving with a 38MP lens.
Don't let the lower megapixel count fool you, though, as the sensor size is bigger and that's really what matter when it comes to the over all picture quality.
There's also big hints that one of the cameras will house an ultra wide-angle lens, like what is found on the Huawei Mate 20 Pro.
The Samsung Galaxy S10 is set for release in March.
Via: digitalcameraworld