Because why buy a 102MP Fujifilm GFX100 for $9,999 when you can buy a 64MP Leica S3 for $18,995!
Some 17 months after we last saw it, the Leica S3 has finally been officially released. The long-awaited medium format DSLR boasts a 64-megapixel sensor and uncropped full-width 4K video – but comes with an $18,995 / £16,500 price tag that is more than a little out of whack for that kind of resolution in 2020.
To put the Leica S3's price into context, the Fujifilm GFX 100 is $9,995 / £9,499 for 102MP, the Hasselblad X1D II 50C is $5,750 / £5,399 for 50MP, and the Fujifilm GFX 50R is currently just $3,499 / £2,999 for 50MP.
And if you're not fussed about medium format, the full-frame Sony A7R IV is $3,498 / £3,499 for 61MP. So why is Leica so expensive? The answer, of course, is because it's a Leica.
The Leica S3 features a unique medium format sensor size and ratio; the proprietary ProFormat sensor is 30 x 45mm with a 3:2 aspect ratio, offering a slightly different shooting proposition to the 44 x 33mm dimensions and 4:3 aspect favored by both Fujifilm and Hasselblad.
Obviously this means that it has its own lens ecosystem, too, with 16 native Leica optics in the S-mount range – outnumbering both Fujifilm's GF and Hasselblad's XCD first-party offerings.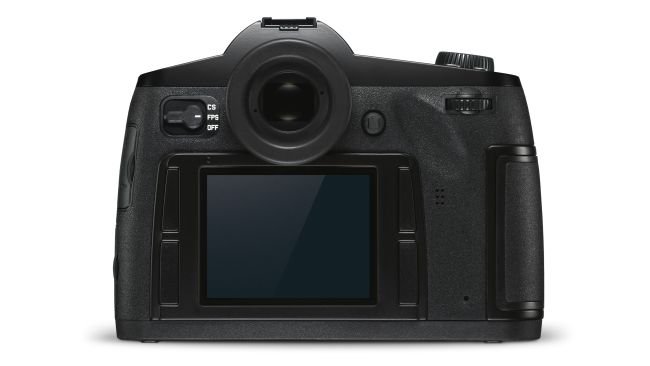 This new 64MP sensor produces a claimed 15-stop dynamic range and delivers a maximum ISO of 50,000, which should facilitate shooting even under challenging lighting conditions.
When existing light unworkable, the Leica S3's  central shutter comes into its own. This outpaces the 1/125 sec maximum sync speed of focal plane shutters, capable of flash synchronization all the way up to 1/1000s.
While the S3 offers full-width cine 4K video, it still uses the motion JPG (MOV) format that most manufacturers have moved away from. It can record C4K at to 24fps and 1080p up to 30fps, and its external recording output is limited to clean 1080p 8-bit 4:2:2 video via HDMI.
The video is something of a reflection of the Leica S3 as a whole; being a DSLR it is already throwback in its design, but things such as the non-tilt and non-touch LCD screen (carefully encased in Gorilla Glass though it may be) feel very much out of place on a camera at this price point.
Still, that little red dot makes it all worthwhile for certain users. The Leica S3 is available online and in-store in the UK now for £16,500, while in the US it costs $18,995 and is expected to ship at the end of March (Australian pricing and release to follow).