In the heart of the downtown arts district, the Dallas Art Fair offers collectors, arts professionals, and the public the opportunity to engage with a rich selection of modern and contemporary artworks presented by leading national and international galleries. Thoughtfully curated exhibitions and innovative programming encourage lively conversations and close looking in a robust and rapidly growing arts community.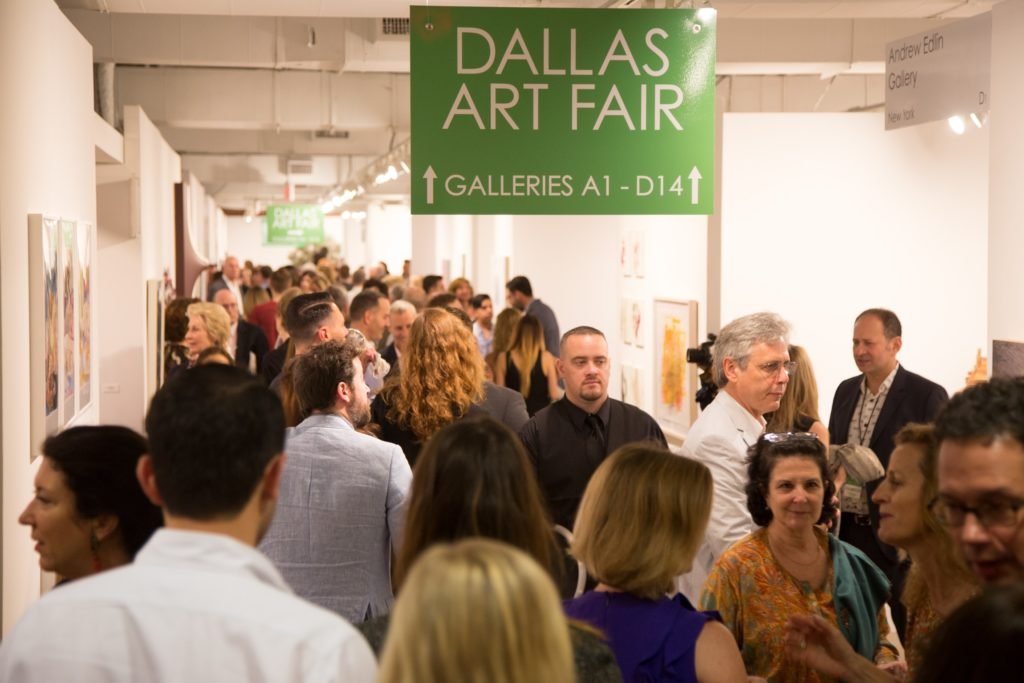 The Dallas Art Fair is located at the Fashion Industry Gallery in the vibrant Dallas Arts District. The 68-acre district is home to many world-renowned performing and visual arts organizations and some of our city's most significant cultural landmarks including; The Annette Strauss Artist Square, the Belo Mansion, Booker T. Washington High School for the Performing and Visual Arts, Dallas Black Dance Theatre, Dallas Museum of Art, Dallas Symphony Orchestra, Dallas Theater Center/Arts District Theater, Morton H. Meyerson Symphony Center, Nasher Sculpture Center, Klyde Warren Park, the Trammell & Margaret Crow Collection of Asian Art, and the Fashion Industry Gallery.
The exhibition space is a 74,000 square foot mid-century modern building with customized booths, polished concrete floors, natural lighting, and a spacious lobby and intimate lounge.
DATES+ TIMES
2020 FAIR DATES
Thursday, April 16, Private Preview and Preview Benefit
Friday, April 17, 11:00 AM – 7:00 PM
Saturday, April 18, 11:00 AM – 7:00 PM
Sunday, April 19, 12:00 PM – 6:00 PM