The Canon EOS M5 Mark II flagship APS-C is coming in October, with the Canon EOS M60 in early 2021 (report)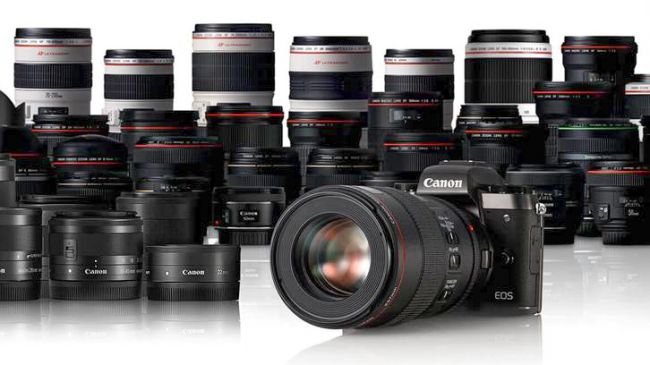 The Canon EOS M5 Mark II, the replacement for the current outdated flagship EOS M body, is set to arrive in October – and it will, as rumored, possesses in-body-image stabilization (IBIS) as well as 4K video.
That's according to a new report, which clarifies Canon's plans for its APS-C mirrorless range. In addition to the Canon EOS M5 Mark II, we can also apparently expect a slew of new EF-M optics – and the Canon EOS M60, which will replace the hugely popular Canon EOS M50, is reputedly set to arrive in early 2021.
With its impressive specs, including a 32.5MP sensor and uncropped 4K video, the  Canon EOS M6 Mark II became the de facto flagship M-series camera last year and leapfrogged the original Canon EOS M5.
The M5 Mark II, however, looks set to reclaim its throne with largely equal specs to the M6 Mark II, but the addition of IBIS, superior build quality, as well as the M5's electronic viewfinder (thanks, Canon Rumors).
This looks to confirm our previous story that the Canon EOS M5 Mark II will have IBIS. It would be the second Canon camera to do so, and the first APS-C model, following the recently announced Canon EOS R5 – a full-frame pro-grade camera that features stabilization as well as 8K video.
Accompanying the M5 Mark II could be a pair of new M-series lenses. According to Canon Rumors, the Canon EF-M 52mm f/2 STM lens and Canon EF-M 18-45mm f/2-4 IS STM could be launched alongside it – the latter being a likely candidate for a new kit lens.
Scheduled for early 2021 release, according to the same reports, is a similar sequel to the most popular M-series camera. No details are yet known about the Canon EOS M60 (a replacement for the M50), though it is said that a new Canon EF-M 100-300mm f/5.6-8mm IS STM lens might be released with it.
We love the fact that Canon seems to be getting serious again about its EOS M line – new cameras are always welcome, but the prospect of new native EF-M glass is most definitely music to our ears!