New images show off Oppo's potential camera capabilities.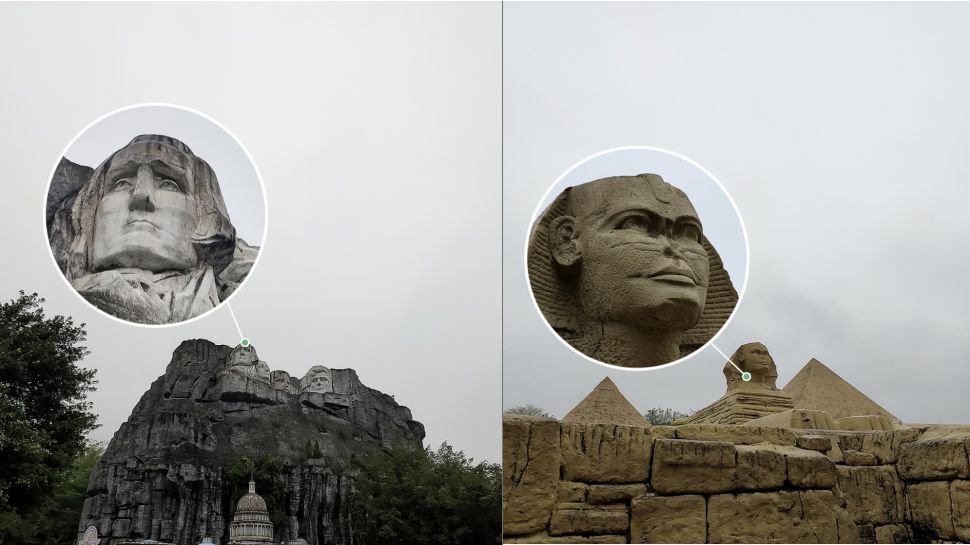 The Oppo Reno is the official name of Oppo's latest camera phone – you know, the one with a massive 10x zoom.
The phone has been teased for a while now. Its camera capabilities were revealed back in January and then shown off once more at an event prior to MWC 2019.
The Oppo Reno is poised to launch in April and we finally have some sample images from the phone and a better idea as to just what its zoom is capable of.
The images first appeared on Chinese social network Weibo and were picked up by mega leaker Venkatesh Babu.G on Twitter.
The first batch are actually pretty clever. Presumably made for marketing purposes, they show off a number of famous landmarks at a distance, and then a close-up of these landmarks taken by the zoom.
If the images are to be believed then there isn't a jagged edge of bit of pixelation in sight so we are certainly into best camera phone territory.
Venkatesh Babu.G

@smartvenkat95
See Venkatesh Babu.G's other Tweets
The second, and newer, leak is of some sample images reportedly taken from the Oppo Reno. These images show off the camera phone's 48MP capabilities.
When it comes to cameras. the Oppo Reno is set to have a triple lense setup on the back, comprising: 48 MP (f/1.8, 1/2-inch sensor), 20 MP (f/2.6 with autofocus) and a TOF 3D camera with 10x zoom.
The front-facing camera will be a 16MP variant (f2.0, 1/3.1-inch sensor).
Via: digitalcameraworld