Well, that's one way to do it.
The Oppo Reno is already one of the most talked about camera phones around, thanks to its potentially game-changing optical zoom. But this latest leak firmly focuses on the pop-up camera – and what a pop up it is.
Now, pop-up cameras aren't new on smartphones. Oppo itself released the Vivo X in 2019 which had a pop up. Then there was the Vivo Nex.
Most recently, we saw a slider appear on the Xiaomi Mi Mix 3. All of these are there for one reason: to keep the front screen completely free of a selfie cam.
The Oppo Reno is set to also do this, according to the latest leaks, and its pop-up camera is the strangest-looking yet. It's shaped like a triangle and when popped up looks like a shark fin navigating choppy smartphone waters. The pop-up is said to house a 16MP camera.
Shark cam
Don't get us wrong, this is strange good, not strange bad. Every Oppo Reno leak we have seen so far fills us with a little bit of joy. From an imaging point of view, Oppo is really trying to create something unique.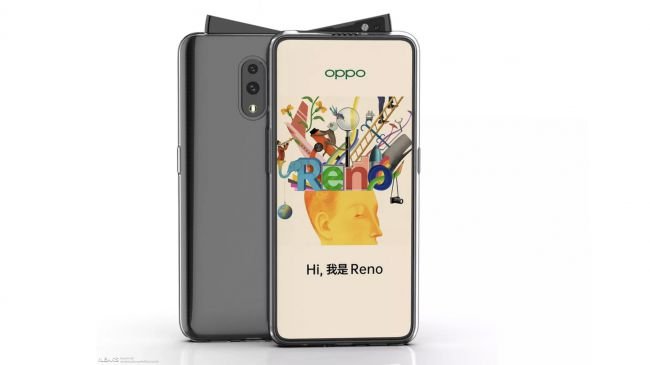 The Huawei P30 Pro did try and steal its thunder this month, with its 5x optical zoom but if the reports are correct and the Oppo Reno comes with Snapdragon 855, triple rear cameras (on will be 48MP) and a 10x hybrid zoom then it will be a P30 match.
Via GizmoChina