Sigma's MC-21 Mount Converter opens up the L-Mount mirrorless cameras to Canon EF lenses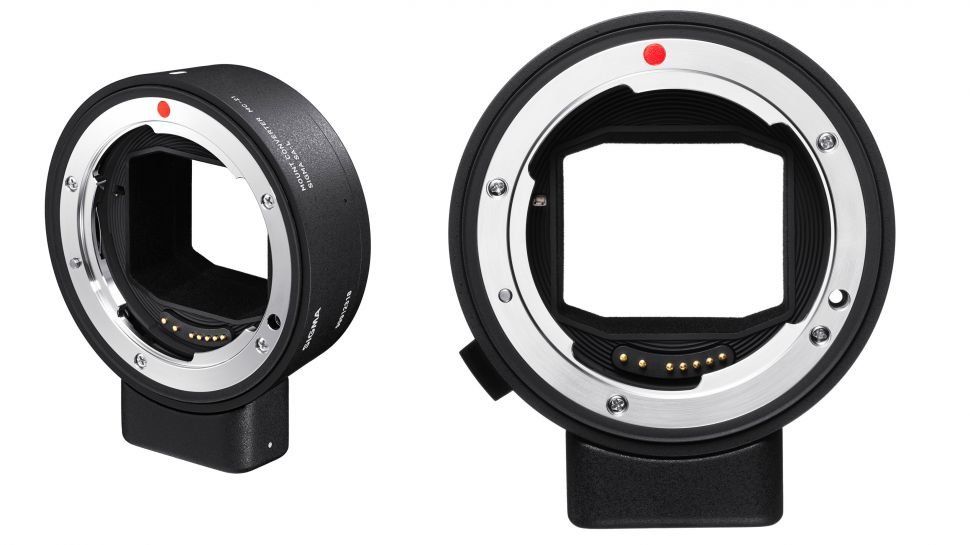 Sigma's big announcement at the CP+ exhibition in Yokohama was the availability of its 11 new Art prime lenses for the L-Mount system used by the new full-frame mirrorless Panasonic Lumix S1 and S1R cameras.
No fewer than 42 lenses have been promised for the L-Mount system by the end of 2020.
There's more news than that, though. Sigma has also announced an MC-21 Sigma Mount Converter that allows the use of both Sigma SA mount and Canon EF mount lenses on L-Mount cameras.
This is a much more important announcement than it might first appear. It offers an upgrade ('sidegrade'?) path for previous owners of Sigma Foveon sensor cameras to new L-Mount models without having to change their lens systems. It's an important move for Sigma and its fans as the company moves from its previous bespoke cameras and lens mount to the new L-Mount system it's developed jointly with Leica and Panasonic.
• Panasonic S1 and S1R: everything you need to know about the new Lumix range
A new upgrade option for Canon DSLR owners?
The main story with the Sigma MC-21 Mount Converter is that it allows Canon EF DSLR lenses to be fitted to the new L-Mount cameras. This means Canon DSLR owners looking to go mirrorless now have a choice between Canon's own EOS Rand EOS RP, and the new L-Mount models from Panasonic.
Before we get too excited, though, we should point out that Sigma is only claiming compatibility with a selection of its own Canon EF mount lenses and does not yet make any claims about broader EF lens compatibility and restrictions.
Nevertheless, Canon's full-frame mirrorless models have received positive but mixed reviews, and do not compete head-on with Panasonic's 4K video technology, or the 47-megapixel resolution of the Lumix S1R, so this could be an exciting development for both videographers and high-end stills photographers.
There's no news yet on when the MC-21 Mount Converter will be available or what it will cost, but it does add to the momentum building up behind Panasonic, Sigma, Leica and their L-Mount Alliance.
Via: digitalcameraworld