Tokina's latest lens brings high-definition, ultra-wide zoom to full-frame Canon and Nikon DSLRs
Tokina has revealed the full specs of the Tokina Opera 16-28mm f/2.8 FF – the second release in its vaunted Opera line of high-definition lenses, for Canon EF and Nikon F-mount cameras. We were quite taken with the debut lens, the Tokina Opera 50mm f/1.4 FF.
The new optic, which we first saw at Photokina 2018, is inspired by the existing Tokina 16-28mm f/2.8 AT-X PRO FX lens from 2010, with which it shares the same focal range and maximum aperture.
The new optic boasts 15 elements in 13 groups – 3 of these elements are aspherical, and 3 are low-dispersion elements to minimize chromatic and spherical aberrations. It reaches optimal performance at f/4 and lower, and with its 9-blade diaphragm "creates gentle bokeh rendering" at the 28mm end of the range.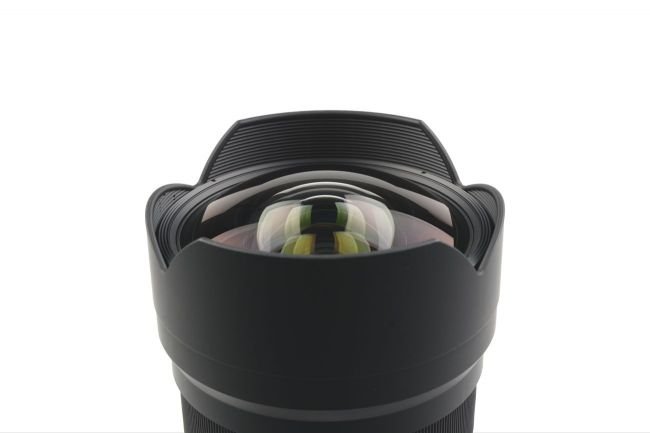 The lens employs a Silent Drive DC motor, paired with a new GMR magnetic AF sensor, which work in tandem to achieve quick, quiet and accurate autofocus.
The bulb-like front element and built-in lens hood means that filters cannot be attached (unless you mount this to a Canon EOS R or RP using the Drop-In Filter Mount Adapter EF-EOS R), though Tokina claims that "superior color rendering will allow the photographer to capture the nature scenery in rich blue colors without using C-PL filter".
Far from a delicate lens, at 940g and 89 x 133.5mm, the barrel nonetheless features the One-Touch Focus Clutch Mechanism to switch between manual and autofocus, and the direction of the focus ring matches the direction of Nikon and Canon lenses accordingly.
We would be remiss if we didn't take this opportunity to share Tokina's quite wonderful mission statement for its Opera line:
"In modern society the word 'opera' is commonly used to indicate stage art works that combine drama, music and dance. In Italian, it means work or work of art. As an omitted art genre definition, opera comes from 'opera musicale', which means a piece of music work. In Latin, opera comes from 'opus' that is still used in contemporary language meaning 'great literary, artistic or intellectual work' (e.g. 'magnum opus', 'opera magna'). We chose the name opera for our new premium full-frame DSLR lens series with the idea that it will help the photographer in creating real 'works of art'."
The Tokina Opera 16-28mm f/2.8 FF will go on sale from 15 March for $699 (UK pricing TBC).
Via: digitalcameraworld