Star pro photographer speakers are announced for the UK's biggest photo event this March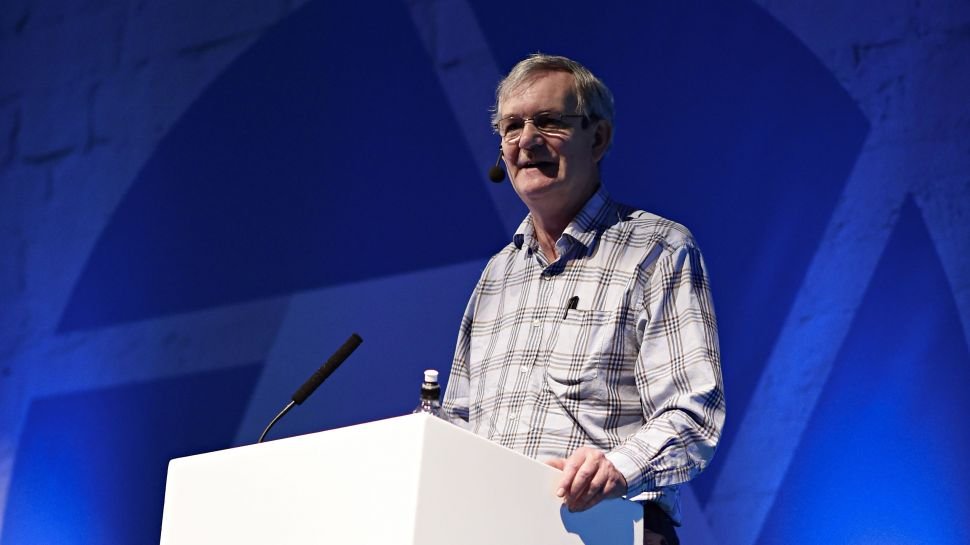 Martin Parr headlines a line-up of star photographers on the Super Stage at this year's Photography Show. The four-day event that runs from 16-19 March at the NEC in Birmingham has once again attracted some of the biggest names from around the world to speak  at the UK's biggest annual photographic event.
Martin Parr is joined by a number of top American photographers on the premium Super Stage. National Geographic photographer Annie Griffiths makes the journey across the Atlantic along with top fashion photographer Lindsay Adler, wildlife ace Moose Peterson and former White House phoographer Pete Souza.
Completing the list of prestigious American speakers is Californian Chris Burkard who is best know to is three million Instagram followers for his amazing outdoor photography and surfing pictures.
With the addition of The Video Show to this year's exhibition, cinematographer Gordon Buchanan also joins the Super Stage line-up. The wilidlife filmmaker is probably best know for his work on Springwatch and for presenting the recent BBC series Animals with cameras.
Super Stage line-up
Martin Parr
Legendary star of British street photography
Legendary, Magnum Photos photographer, Martin Parr will talk about his career in photography; finishing with a look at his new exhibition, Only Human, which opens on 7 March at the National Portrait Gallery in London.
Saturday 16 March 2019, 3.30pm
Annie Griffiths
One of the first women to work for National Geographic
Annie Griffiths shares her journey from a rural Minnesota newspaper to the pages of National Geographic Magazine and beyond – and discusses how photography can be used as force for good.
Sunday 17 March 2019, 3.30pm
Gordon Buchanan
Presenter & cinematographer of BBC's Animals with cameras
The TV presenter and wildlife filmmaker recounts the weird, wild and wonderful stories of shooting nature programs around the world over the last 25 years
Tuesday 19 March 2019, 3.30pm
Lindsay Adler
Leading New York fashion photographer
Join renowned American fashion photographer, Lindsay Adler as she discusses how she went from ordinary photographs to extraordinary image making. Based in New York City, her fashion images have appeared in numerous publications including Marie Claire, In Style, Elle, Harper's Bazaar and more.
Monday 18 March 2019, 1.15pm
Chris Burkard
Surfing and outdoor photographer and renown Instagrammer
Instagram sensation Chris Burkard shares some of the greatest lessons he has gained from behind the lens. From being thrown in a Russian jail cell, to swimming in near-freezing water, his stories are more than just pieces of advice for his fellow photographers, they create the wisdom that he says can only be learned the hard way.
Tuesday 19 March 2019, 1.15pm
Pete Souza
Chronicled Barack Obama's years as US president
Pete Souza speaks about his award-winning career as a photojournalist, and about his job working as a White House photographer covering the presidency of Barack Obama
Saturday 16 March 2019, 1.15pm
Moose Peterson
One of America's best-loved wildlife photographers
From birds to planes – Moose is a passionate and innovative wildlife photographer, who has more recently added aircraft photography to his skill set.
Sunday 17 March 2019, 1.15pm
Tickets for a the Super Stage speakers are available online now for £12 each,  and will be held in the Toute Suite just outside the main hall of The Photography Show.
There are over 200 exhibitors and over 300 free talks and demonstrations at The Photography Show, and the sister Video Show. Tickets for the show itself are available now.
Via: digitalcameraworld