Hello Neil, hope you are well, please briefly tell us about yourself.
My Name is Neil Hulme, I was born in Liverpool in 1965 and i live in the north west of England. I'm married to Maria and have two sons both in there 20's. Im a precision engineer by trade and have been for 37 years. Im a big music fan , listening to artists such as Allman brothers band, Eric Clapton, Robert Cray and JJ Cale. Music is really my biggest passion. I played rugby union for most of my life and i still enjoying watching both codes of rugby, I'm also a big football fan , supporting Everton (for my sins).
What or who got you started or inspired you in your photography ?
I was at a crossroads in my life , I'd played rugby from the age of 7 till 46 years old , I was also coaching my eldest sons team , all this came to an end as the old body couldn't take the punishment no more. This left me with some time on my hands as my wife works for the police and this entails working weekends. I decided to buy myself a cheap dslr and I enrolled on a night school course for photography for beginners. Within a couple of weeks I was completely hooked on photography, especially the editing side of it. I spent much time educating myself with books, magazine and various online platforms in particular Youtube. Quite quickly I became more and more interested in black and white photography and in particular LE photography. I was following such people as Rohan Reilly, Keith Aggett  Nathan Wirth and Stephen Cairns. These were the early inspiration for my path into photography.
I would like to know how you describe minimal photography and what minimal photography means to you?
So often people say to me theres a calmness in my photographs and that is what minimal photography means to me. I live a very busy and hectic life, the only time i seem to be able to relax and reflect on life is when I'm either with camera or when I'm creating an image on the computer listening to some slow blues. I suppose my photography is a way of getting away from the daily stresses of life and work.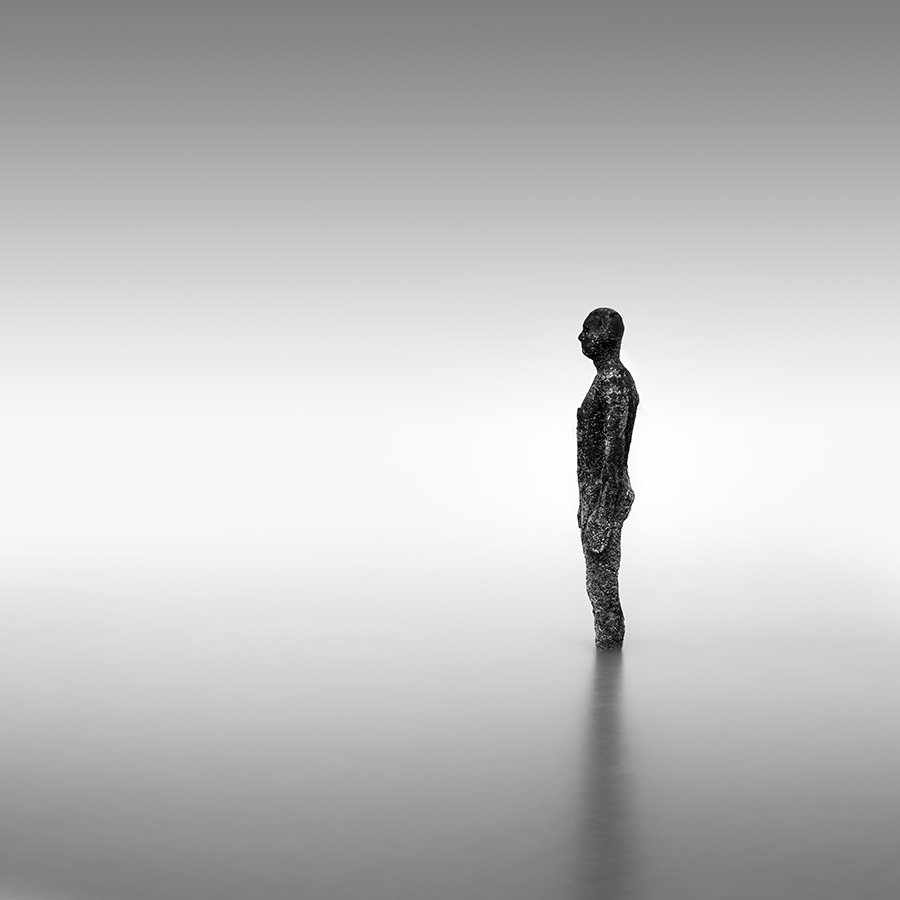 What gear do you carry with you on your photo shoots, especially when shooting snowy landscapes?
Thats a very apt question at the moment for me. For the last 4 years I've been using a Nikon D7100 and a sigma 10/20 lens. Last year i upgraded the lens to a Nikon 10 /24. I never felt the need to upgrade and spend a lot of money on new gear when i was perfectly happy with the results i was getting with a cropped sensor. Until 2 weeks ago and i decided to take the plunge and upgrade to the new mirrorless Nikon z7 , hopefully i will see a big improvement in the quality of my images. Im so looking forward to my Venice trip in a couple of weeks and giving the camera a good workout. As for snowy conditions , the most important thing is to wrap up warm and try a protect your camera from the elements the best way you can . I always have a small umbrella with me to try and keep the rain or snow of the camera and filters.
What Is your favorite website or blog you visit often?
I've found Youtube immensely helpful , especially with the photoshop side of things.Theres so many tutorials and vlogs. But there is one video i keep going back too, and that is Michael Kenna in Hokkaido , and in particular a scene when he visits a lone tree by the side of a lake. The way he takes his time and gets to know his subject. That is something i try to do in my photography . I find my subject then i tend to work wide and slowly work my way into a subject. I find this works much better for me rather than running around from place to place.
Is photography considered as art? If yes, explain please.
Most defiantly .
I consider myself as an artist ,
From composing a scene to the final edit is a journey in its self and something that not all people can do.
In my talks to the photography clubs i touch on this subject. You can be the best photographer in the world or you can be the best photoshopped in the world but in-between that you must be able to visualise how to create the image . You must have VISION and that is where the artistic side comes out in people.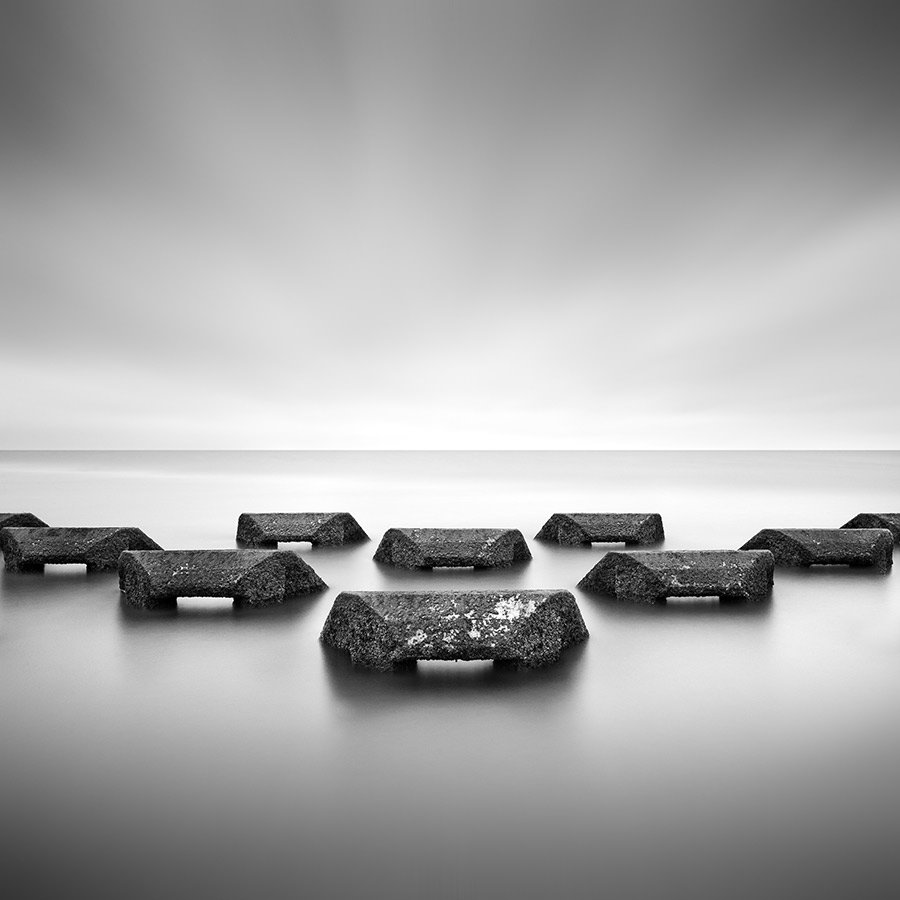 Are you married? If yes, honestly let me know your spouse's role in development of your profession as a photographer.
Yes i am married and have been for 28 years to my beautiful wife Maria. My photography journey has been a solo venture but thats not to say Maria hasn't supported me and she is always encouraging me and advising me along the way. She helps me to have a positive outlook and has travelled with me on several of my photography journeys. Im constantly asking for advice and her opinion from her. I would be lost without my wife, not just regarding supporting me in my photography but in all aspects of my life . She is and always will be my best friend.
Among your projects, which series or a single photograph is your favourite? What's the story behind the project or photograph?
Last Christmas eve i had a wonderful experience at a local pond that is only 15 minutes walk from my house. I hadn't particularly set out to do much photography , it was more of a case of going for a little wander. It was a calm morning and i new i would be able to capture some reflections in the pond of a lone silver birch. As i arrived the weather changed , what i thought was rain coming in was actually a bank of fog. These conditions didn't last long ( about 30minutes). In that time i managed to capture some of my favourite images I've captured to date. It was a case of right place at the right time. The series of images is called "30 minutes at the moss."I worked my way round the pond capturing the trees and the reflections in the pond. Its so nice to capture a seen so close to home, i have a strong connection with these images as its a location that probably no one has ever photographed before. Im hoping for some snow this winter and hopefully i could photograph the pond frozen and some lovely snow round the lone silver birch.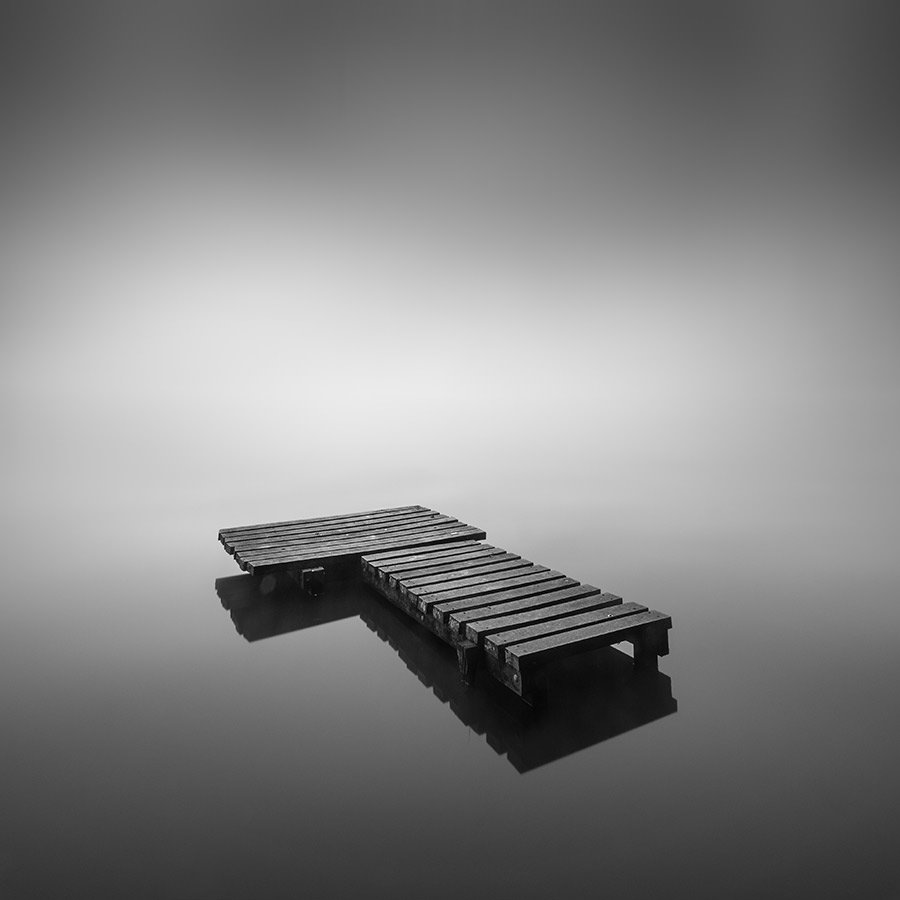 If you could be any animal in the world, what animal would you be and why?
Probably a big old grizzly Bear. But i would do my hibernating in the Summertime. As i find the summertime so frustrating not able to get out with the camera in the harsh conditions.
What are some of the themes and concepts you explore in your works that are personally very close to you?
Ive just touched on my local photography and my passion to capture scenes local to me.
But i probably feel most comfortable by the sea. Give me an old jetty and some decent conditions and I'm in my element. I struggle with a cluttered scene. Ive trained my photography eye to a minimal scene. I love visiting the lake district but as for photographing it, well its just not for me. I like an uncluttered simple scene. One that i can concentrate on tones, textures and shapes.
What do you consider your biggest success in your career so far?
Just recently I hosted my first exhibition in a beautiful gallery called Williamson art gallery. I had seventeen of my favourite images professionally framed for the exhibition. It was a great thrill to see a selection of my work displayed on the walls of such a beautiful gallery. But the biggest thrill was meeting up with my fellow photographers  and also being able to discuss my images with the visitors to the exhibition. I was so proud that some of my photography friends travelled near and far to be able to be with me for the opening afternoon.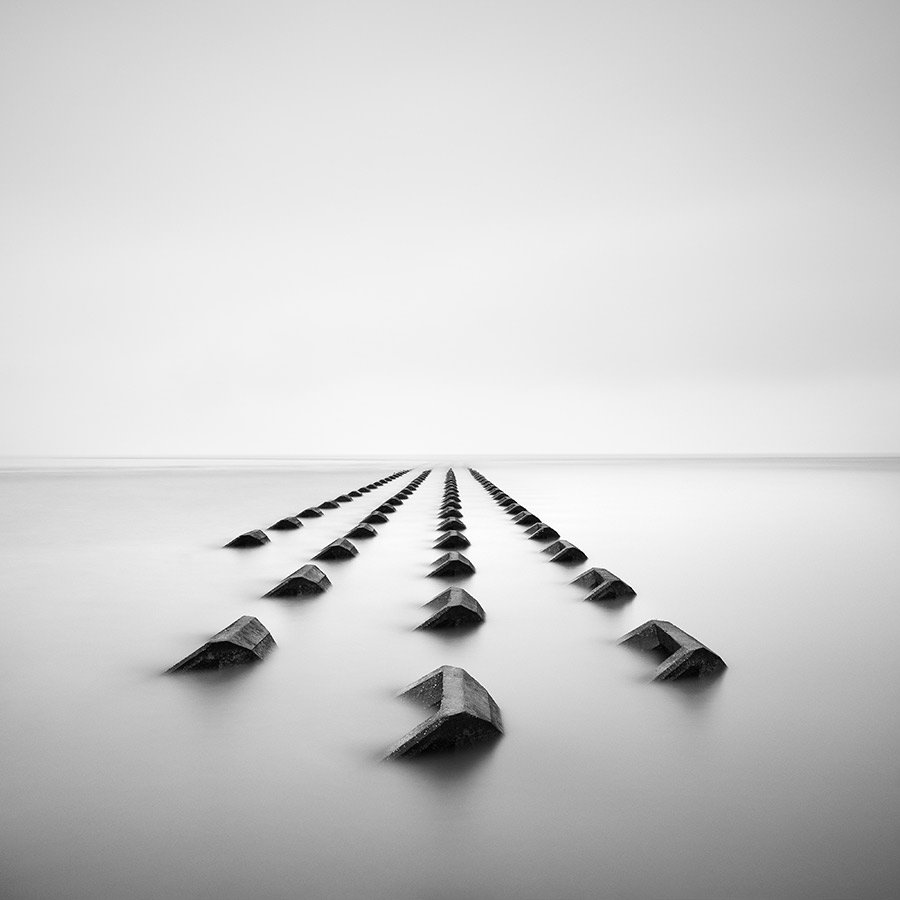 What is the relevance between minimalism and calm mind? Can we take minimalistic shots with a confused mind?
Hum , a hard question to answer. On the face of it i come over as a very happy go lucky kind of guy, but theres a lot more going on inside of me that i hide very well. Maybe that is why I'm drawn to black and white long exposure minimal photography.
Do i have a calm mind or life , No . But i find calmness in my music and my photography. Both seem to go together very well and a nice glass of red wine. I find that is when I'm at my most creative .
What makes a memorable photograph, in your opinion?
A memorable photograph to me is one that i can connect with. Some of my own favourite images aren't necessarily what i would call my most successful images . These are the images that i have a connection with . One of my favourite images is a simple image of the Gondolas in Venice. Yes theres nothing original about the image , I captured blurred Gondolas in front of San Giorgio Maggiore. An image that has been photographed many many times before. But i had longed to visit Venice. I finally booked a 5 day break with my wife. 6 months of planning and working out a photography itinerary , top of my list was the gondolas. I will never forget that first morning walking through the empty streets of Venice and finally standing in front of the bobbing Gondolas. I had to compose myself before i could compose a photograph . That to me makes a memorable photograph. Connection with a scene or a moment in time.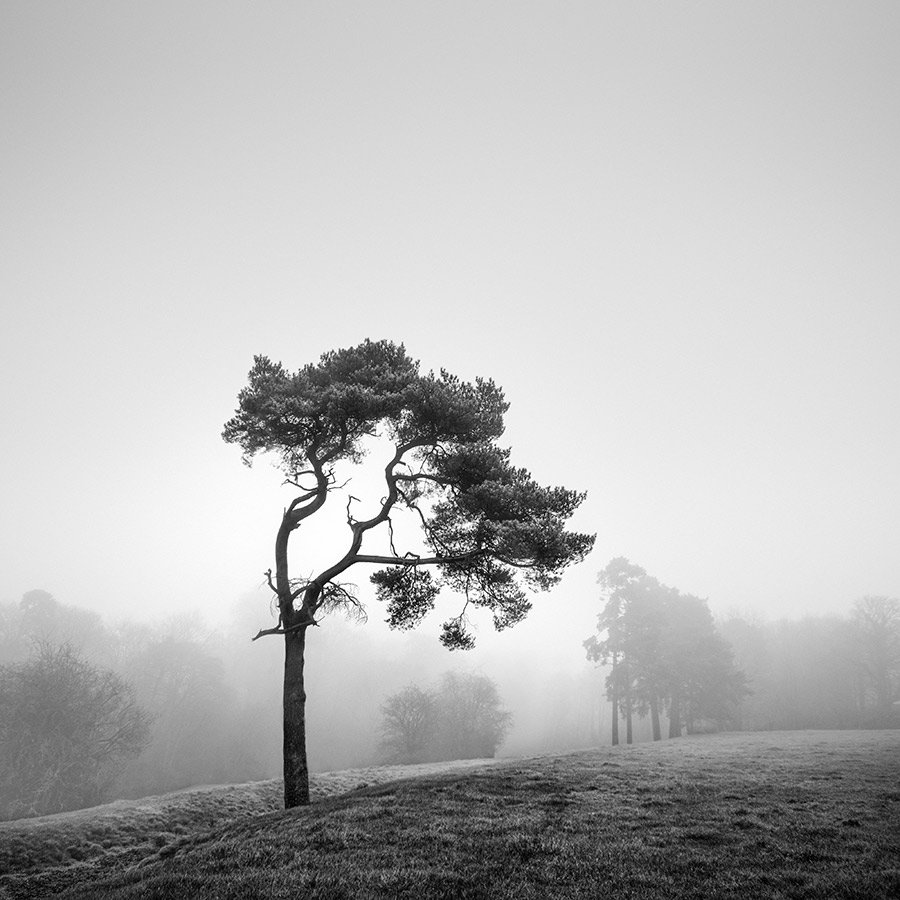 Do you have any advice for aspiring photographers?
First and foremost , enjoy your photography. So often i come across photographers stressing over there photography , they seem to forget that its meant to be a hobby and something to enjoy. Yes i understand that landscape photography can be be very frustrating at times as we are dictated by the weather and sometimes we can go months without capturing anything worth keeping , but thats the beauty of photography . My son is a passionate fisherman , I'm constantly reminding him when he's not caught anything on a couple of outing with the rod , if it was easy then the thrill would go out of fishing as is the same with photography. Those moments when everything comes together , the location the conditions and you capture that moment in time , its quite simply a magical moment. Those moments make up for all the times when you draw a blank with the camera. But getting out in the fresh air is win in its self , rather than being sat at home bored.
What are your plans for the future?
I'm back to Venice in November running my first workshop over there, if that goes well I'm planning more next year. Iceland is also on the cards and I'm currently in talks over a new exhibition next summer , but my main plan is to just keep enjoying my photography and try to get out and about as often as I can with the new camera.
Thank you for your time. If you like to further explain any point for our readers, please go ahead.
I would just like to thank you Milad and your wonderful team at B&W Minimalism Magazine for giving me the opportunity to discuss my photography with you. It is very much appreciated and i wish the magazine goes from strength to strength.