Leaked images purportedly reveal Olympus' new professional-grade mirrorless camera
Reliable micro four-thirds news site 43 Rumors has published what are apparently leaked pictures of the Olympus OM-D E-M1X.
As with all leaks, especially leaked photos, take this with a grain of salt until we've been able to confirm it. However, 43 Rumors has a reputation for being on the money with leaks and information.
If the Olympus camera images are authentic, they would support earlier speculation that the E-M1X would boast a bigger form factor – namely a built-in grip and a design similar to the Canon EOS-1D X. It also reveals that the camera will have a joystick on the back – a first for Olympus.
The Olympus OM-D E-M1X: What we want to see and what we're likely to get
The story repeated some of 43 Rumors' previously reported specs for the new camera, including a 20MP sensor, 18fps, 7.5 stops of image stabilisation, AI autofocus, handheld Hi-Res Shot and double the processing speed of the current E-M1.
Being released to commemorate Olympus' 100th anniversary, the E-M1X is expected to be revealed in January for a February launch. We will find out then whether the market will support a DSLR-sized body with a micro four-thirds sensor.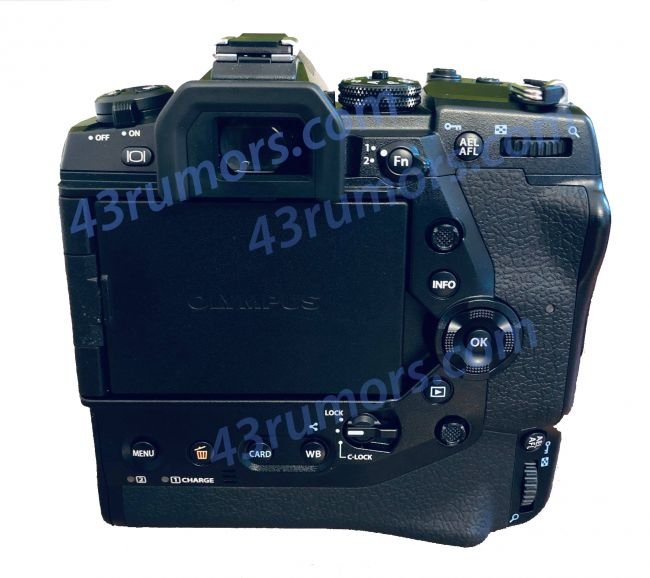 Via: digitalcameraworld