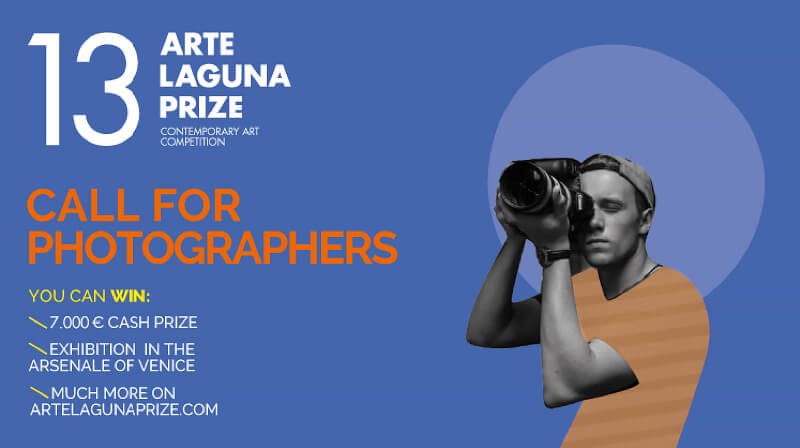 Entry:

Starting at 65 Euros
The brainchild of Cultural Association MoCA, Arte Laguna Prize is an international art competition dedicated to the visual arts, in particular painting, sculpture, photography, video art and performance, virtual and digital art. Its aim is to promote and support the artists and their career by offering a range of opportunities.
Since 2006 Arte Laguna Prize has grown and created year after year a network of collaborations with Foundations, Museums, Galleries, Companies and Art Residencies programs. It established partnerships with art galleries, connections with the business world and art residencies.
During its 10 editions Arte Laguna Prize has worked with artists from over 112 countries and with professionals from different backgrounds in the international art scene that make up the judging panel.
Since 2010, the exhibition of the 110 finalist works has been held at the Arsenal of Venice, one of the most popular venues for contemporary art in the world.
Entries are open for the 13th edition of Arte Laguna Prize, an international art and design contest.
Among the 10 categories, there is a section dedicated to PHOTOGRAPHIC ART, where the artists can apply with photos on analog or digital support and photos which may include digital elaborations.
For photographers:
– A prize of € 7.000 to the selected winner
– Participation to Photolux festival in November 2019 for the best proposal
-The works will be examinated by a selected jury: the President Igor Zanti, together with photograph experts Richard Noyce, writer, scholar and art critic and Enrico Stefanelli, artistic director of Photolux Festival
– 3- weeks exhibition in the Arsenale of Venice for the works selected by the jury
By participating in the contest, you can also win:
4 exhibitions in international art galleries
-4 collaborations with companies
-9 art residencies
-1 Prize Art & Sustainability
-4 Festivals and Exhibitions
-publication in the official catalogue
Close on November 27, 2018
More info: