Radical French retro-styled camera works as a smartphone accessory – beaming your shots to your mobile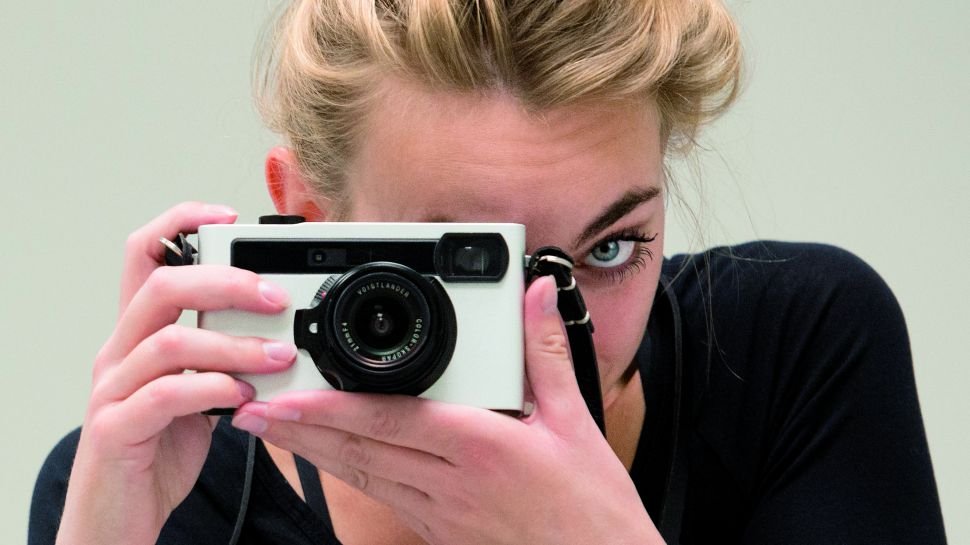 A French company has announced a radical new luxury camera that is designed to be used as an accessory with your smartphone. The PIXII A1112 camera uses the traditional rangefinder design that made Leica famous – but not only makes do without an LCD screen to review your images, it also has no memory card slot. Instead it makes do with a limited built-in memory of upto 32GB, and displays and stores your images on your mobile phone via a WiFi link or Bluetooth.
"The digital camera hasn't changed much since the 90s. But now the new generation is learning photography with a smartphone, who understands why a camera still needs to bother with a screen or an SD card?", says David Barth, creator of Pixii.
The rangefinder camera uses M-mount lenses, so is compatible with a wide range of manual-focus lenses available from Leica, Zeiss and Voigtlander.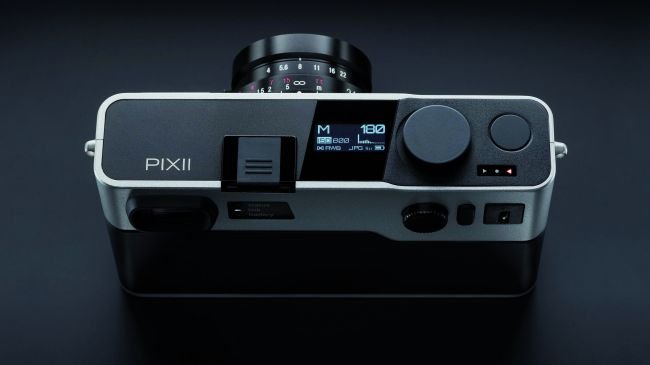 Full details of the camera are slowly being released by the manufacturer in a teaser campaign. Key features of the camera that we still need to know are the size and resolution of the sensor…. and the price. These key facts, according to a reply to a comment on its Instagram page, will be released in a fortnight's time.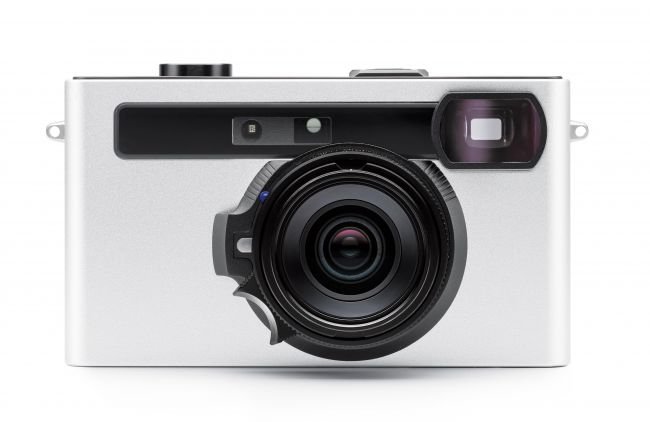 PIXII – specifications
The specifications of this camera that we know so far, according to information released by Pixii are:
M-mount interchangeable lens system
ISO range 100-6400
Shoots RAW files
Manual and aperture priority exposure modes
Global electronic shutter
Top plate information display
Optical viewfinder with rangefinder focusing
Viewfinder framelines for 50mm/40mm/35mm/28mm lenses
CMOS sensor
Pixel size of 5.5 microns
7.4V 1000MAh rechargeable lithium ion battery (Sony NP-FW50 type)
Wi-Fi 802.11 b/g/n connectivity,
Bluetooth LE 4.2 (upgradeable to 5.0)
Two ARM processors with integrated FPGA accelerator
Dimensions 38x79x33mm
Weight 460g (including battery)
The camera will be made out of machined aluminum, and will be available in three different standard finishes: anodized silver, gray or matt black lacquer. A titanium carbon edition will be available to special order.
The camera also promises a degree of upgradability that other cameras can't offer, suggests the manufacturer. "The software and the screen of a camera quickly get outdated. Instead, we can offer exceptional extensibility and durability by virtualizing the camera software and using the performance of smartphones and their displays," says David Barth.
The manufacturer is strongly hinting that the Pixii will cost less than Leica rangefinder camera… which is typically over £5000/$6000. But it will be interesting to see if this model uses a full-frame sensor or not.