New Samyang AF 75mm f/1.8 FE lens promises to deliver portrait-worthy quality in a compact, lightweight package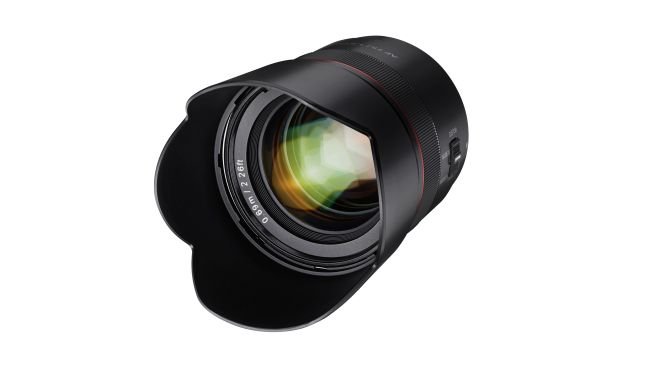 Samyang has announced the launch of the new telephoto Samyang AF 75mm f/1.8 FE, a devilishly compact piece of glass that promises to intrigue Sony E-mount shooters. Weighing in at only 230g (without the lens-hood or cap), this lens is apparently the lightest and smallest autofocus 75mm currently on the market – according to Samyang.
The new Samyang AF 75mm f/1.8 FE is seemingly perfect for Sony E-mount users who don't want to be lumbered down with hefty kit that gets in the way of their creativity. The lens promises to deliver fast, quiet and accurate autofocusing using a new Linear Stepping Motor (STM). It also has a custom-mode switch that allows you to control the function of the focus ring to your own preference.
Joining Samyang's "Tiny but Almighty" AF series first introduced in June 2017, the Samyang 75mm f/1.8 FE is the perfect telephoto focal length to round out the series, which also consists of a 35mm f/2.8, 18mm f/2.8, 24mm f/2.8 and 45mm f/1.8.
While a typical modern portrait lens would usually consist of an 85mm focal length now, Samyang has designed their latest lens with a 75mm focal length. This slightly wider angle of view is still able to effectively isolate the photographer's subject, but it also includes enough background to tell the subject's story.
The Samyang AF 75mm f/1.8 FE lens has a total ten elements in nine groups, using five special elements (including three Extra Low Dispersion and two High Refractive). These are designed to produce results with sharpness, low chromatic aberration and minimal distortion.