The new HD Pentax-D FA* 85mm f/1.4 SDM AW Star-series optic promises "perfect image quality"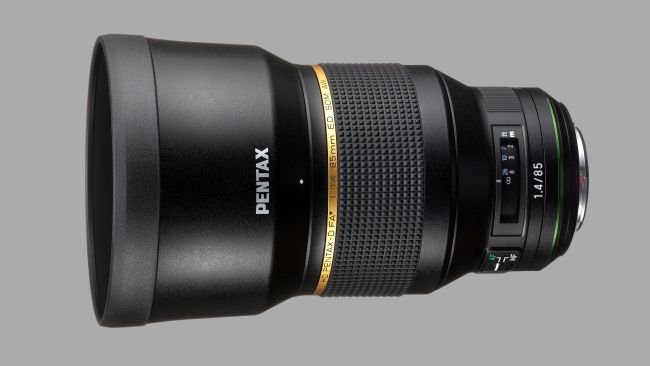 Ricoh has announced the development of its next Star-series lens, the HD Pentax-D FA* 85mm f/1.4 SDM AW.
The second of the manufacturer's high performance "new generation D FA*" single focus lenses, the HD Pentax-D FA* 85mm f/1.4 SDM AW joins a series of optics for which Ricoh promises "perfect image quality".
Its 85mm focal length is equivalent to 130mm in 35mm terms, when mounted on Pentax APS-C DSLRs, which combined with the wide f/1.4 aperture makes this a candidate for the best portrait lenses on the market.
Following proudly in the footsteps of the previous new generation D FA prime, the HD Pentax-D FA* 50mm f/1.4 SDM AW, the new optic will almost certainly become one of the best Pentax lenses when it arrives later this year.
Full specs are yet to be revealed, as this is still just a development announcement, but we know that the 85mm f/1.4 will feature 9 aperture blades for a rounded diaphragm when shooting from wide open to f/2.8.
Indeed, and as you would hope, the lens has been engineered to deliver great images at its maximum aperture. Three Super Extra-low Dispersion elements have been implemented to compensate for chromatic aberrations and produce high-contrast images even when wide open.
In addition, an aspherical element corrects spherical aberration, coma and field curvature, and delivers high delineation performance.
It boasts a minimum focusing distance of 0.85 meters / 2.8 feet, with a maximum magnification of 0.12x. Measuring 95 (diameter) x 123.5mm (length), it has a filter thread of 82mm.
To top it all off, the AW designation means that the HD Pentax-D FA* 85mm f/1.4 SDM AW is an all-weather optic, designed to prevent both water and dust from entering the lens (when used with a weather-sealed body, of course).