To mark Remembrance Day and Veterans' Day we look at how one photographer is honoring war heroes with his camera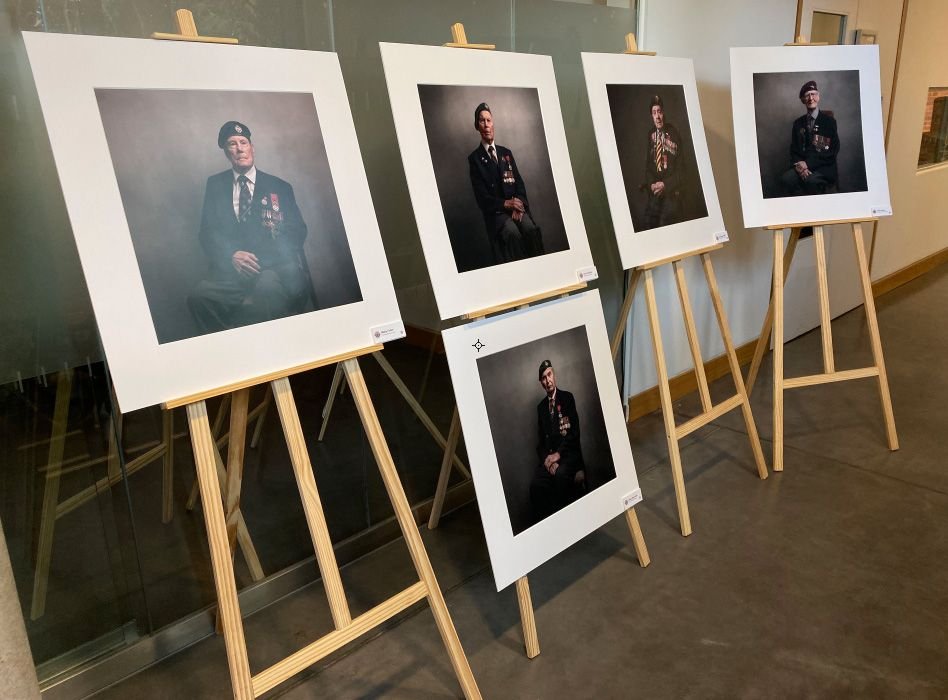 3945 Portraits is an ongoing project by Glyn Dewis to photograph British veterans of WW2
Photographer Glyn Dewis says his 3945 Portraits project is the realization of everything he's achieved in his career to date. He started the project earlier this year to honor and remember surviving British veterans of the Second World War, by photographing as many of them as possible and providing both them and their families with classic, timeless portraits.
As Glyn puts it: "I want children to learn what these great people did, and the sacrifices they made, so that it's never forgotten and – as so many veterans say to me – that it never happens again."
When Glyn started the project, he knew of no other veterans, apart from his grandfather and a family friend. He had to make initial contact on social media, by posting on Facebook's Normandy Veterans Family and Friends group page.
After introducing himself and setting out what he hoped to achieve, Glyn was put in touch with some veterans' families. Having gained the trust of a couple of members, he successfully conducted a couple of photoshoots and the project grew from there.
"Following through and returning with a print helped to build trust," says Glyn. "Veterans and their families know each other, so the word spread and thankfully now I'm the one being contacted."
After the launch of the 3945 Portraits exhibition at the Soldiers of Oxfordshire Museum in Woodstock, we asked Glyn to take us behind the scenes on the project.
Behind the scenes of the 3945 Portraits project