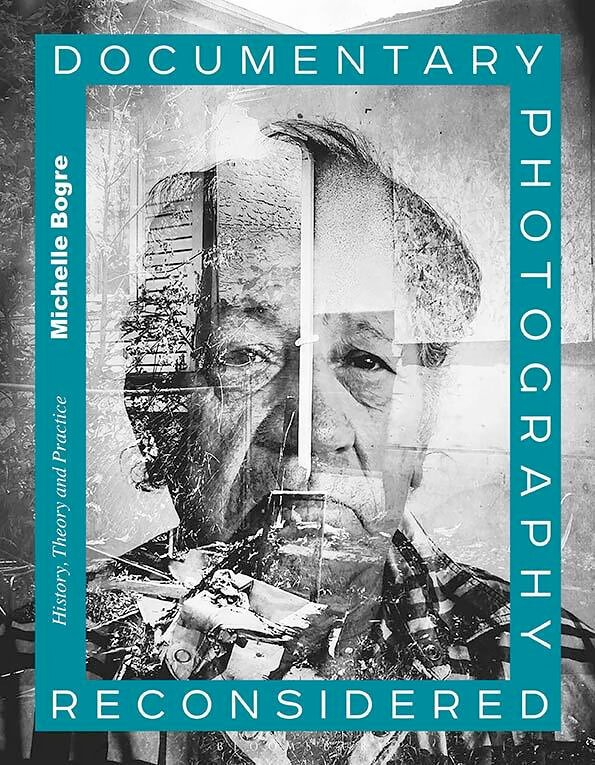 Bloomsbury Visual Arts: October 17, 2019
"This book is dedicated to photography. It offers a necessary reflection on the medium at a moment of anxiety and excitement, as we transition from a world of relative uncertainty about the purposes and process of the visual image, to a world of unknown possibility with all the attendant uncertainties of opportunity and risk." Stephen Mayes (from the book foreword)
Documentary photography is undergoing an unprecedented transformation as it adapts to the impact of digital technology, social media and new means of distribution. In Documentary Photography Reconsidered: History, Theory, Practice (Bloomsbury Visual Arts, October 17, 2019), noted photographer and educator Michelle Bogre contextualizes these changes by offering a historical, theoretical and practical perspective on documentary photography from its inception to the present day.
Documentary Photography Reconsidered is structured around five key concepts: the photograph as witness, as evidence, as memory, as narrative and as a vehicle for activism and social change.
The chapters include in-depth interviews with some of the world's leading contemporary practitioners, demonstrating the wide variety of working styles, techniques and topics available to new photographers entering the field. Every key concept is heavily illustrated with work from a range of innovative, influential and often under-represented photographers, giving a flavor of the depth and breadth of projects across the rich history of this global art form. Bogre also offers creative assignments designed to spark ideas and build skills to help both students and fledgling photographers conceive, develop and produce their own meaningful documentary projects.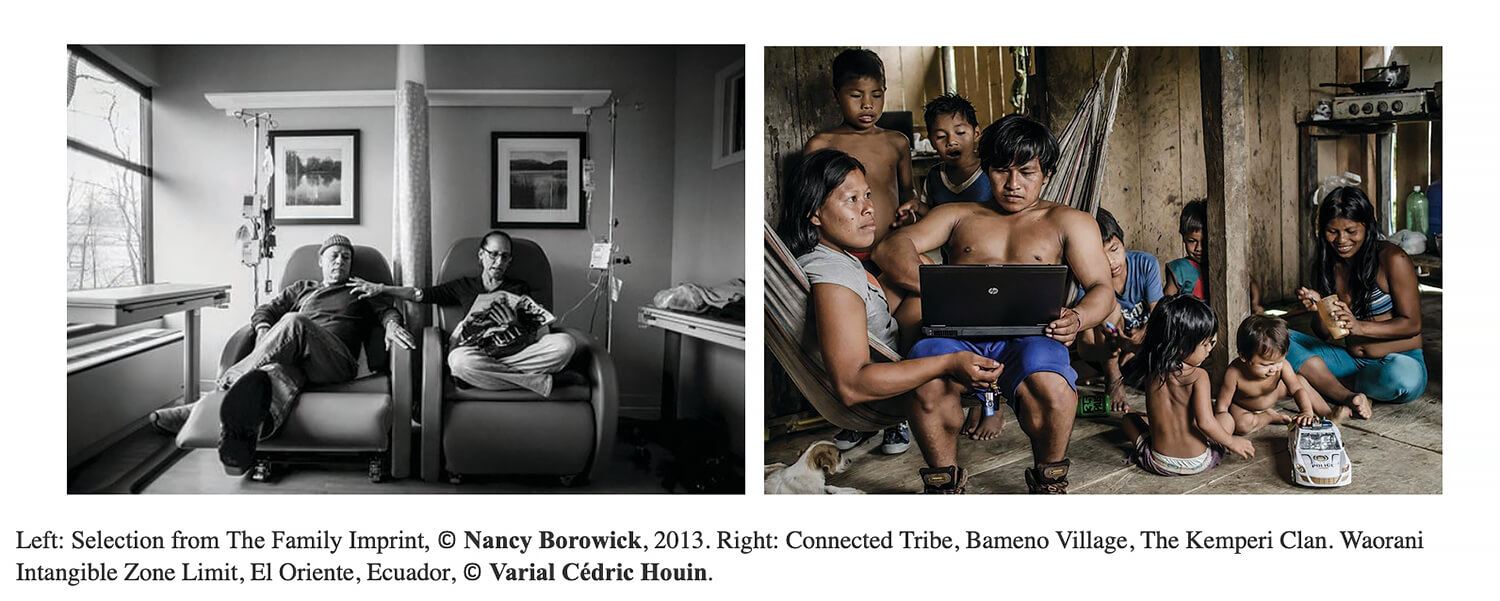 Documentary Photography Reconsidered is not your typical photo history text book, but rather what Bogre describes in her introduction as an "overview, a slice of history reconsidered" resulting from her hundreds of hours of conversations with a diverse array of photographers, editors, writers, and critics. By including practitioners in the book that are lesser known, including women, photographers of color, and other marginalized groups, Bogre attempts to broaden our historical knowledge of documentary photography and "challenge deeply held beliefs about what documentary photography was and is today …"
In his foreword, Stephen Mayes concludes: "Documentary Photography Reconsidered is a book of words about a non-verbal phenomenon and it behooves us to see through the words to the imagined territory beyond. It's an opportunity for reflective self-awareness; today it offers a jolt to our understanding of the medium and tomorrow it will mark how far we've come. But it will be up to us, the readers, to define what this book stands for."
Documentary Photography: Reconsidered volume is supported by a companion website, which includes in-depth video interviews with featured practitioners. The book should appeal to students, educators, new photographers entering the field, and serious amateurs.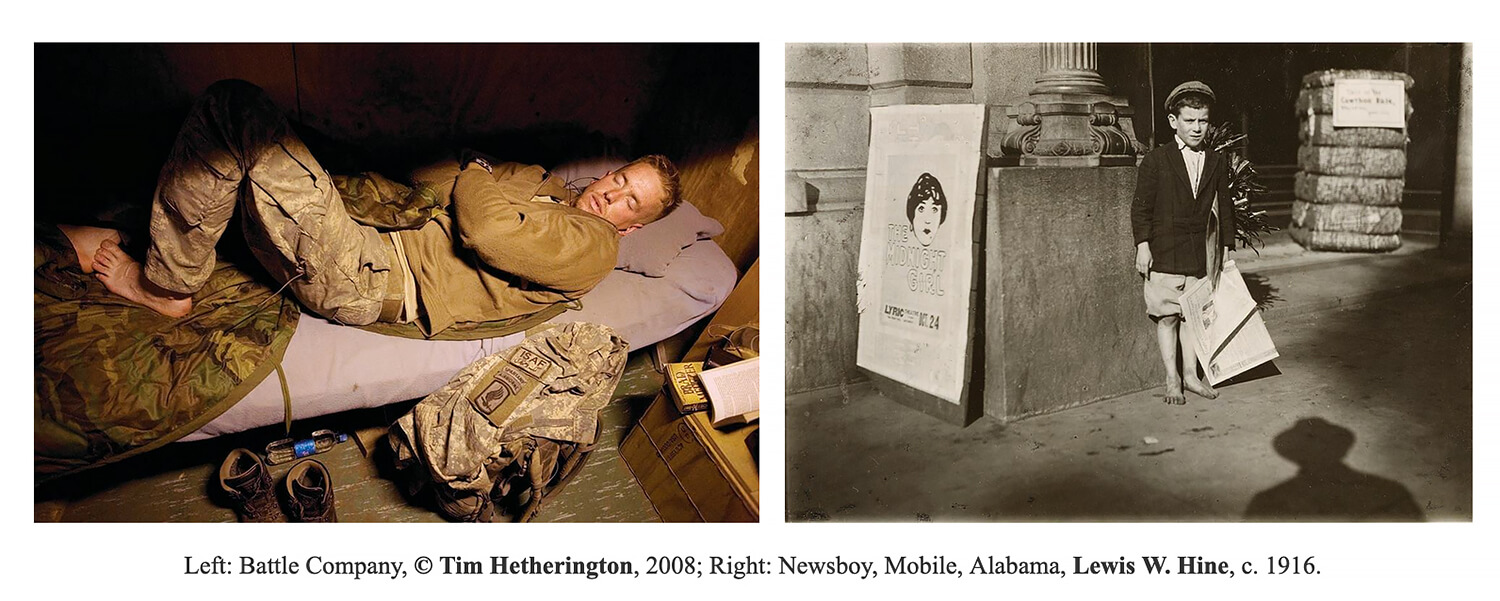 About the Author:
Michelle Bogre is a Professor Emerita of Photography and the former Chair of the Photography Department at Parsons School of Design in New York. She is also a copyright lawyer, documentary photographer and author of two books: Photography As Activism: Images for Social Change, and Photography 4.0: A Teaching Guide for the 21st Century, both published by Focal Press, a subsidiary of Taylor and Francis. Photography as Activism was selected by Rice University in Houston, Texas as the Fall 2014 Common Reading, which is a practice of selecting one book to be read by all incoming students.
Michelle Bogre regularly writes about copyright and photography for national print and online magazines. Her photographs and/or writing have been published in books, including the Time-Life Annual photography series, The Family of Women, Beauty Bound, The Design Dictionary (Birkhauser Press, 2008) and photographer Trey Ratcliffe's monograph, Light Falls like Bits. Her photographs have been featured in group shows: The Way We Work at the Lawrence O'Brien Gallery in the National Archives in Washington, D.C. and Beauty Culture at the Annenberg Space for Photography in LA. She has served on the board of several non-profits devoted to photography, including the Society for Photographic Education, the only professional group in the U.S. dedicated to photographic education. Bogre is working on an on-going photographic project on Family Farms, released as the Farm Stories.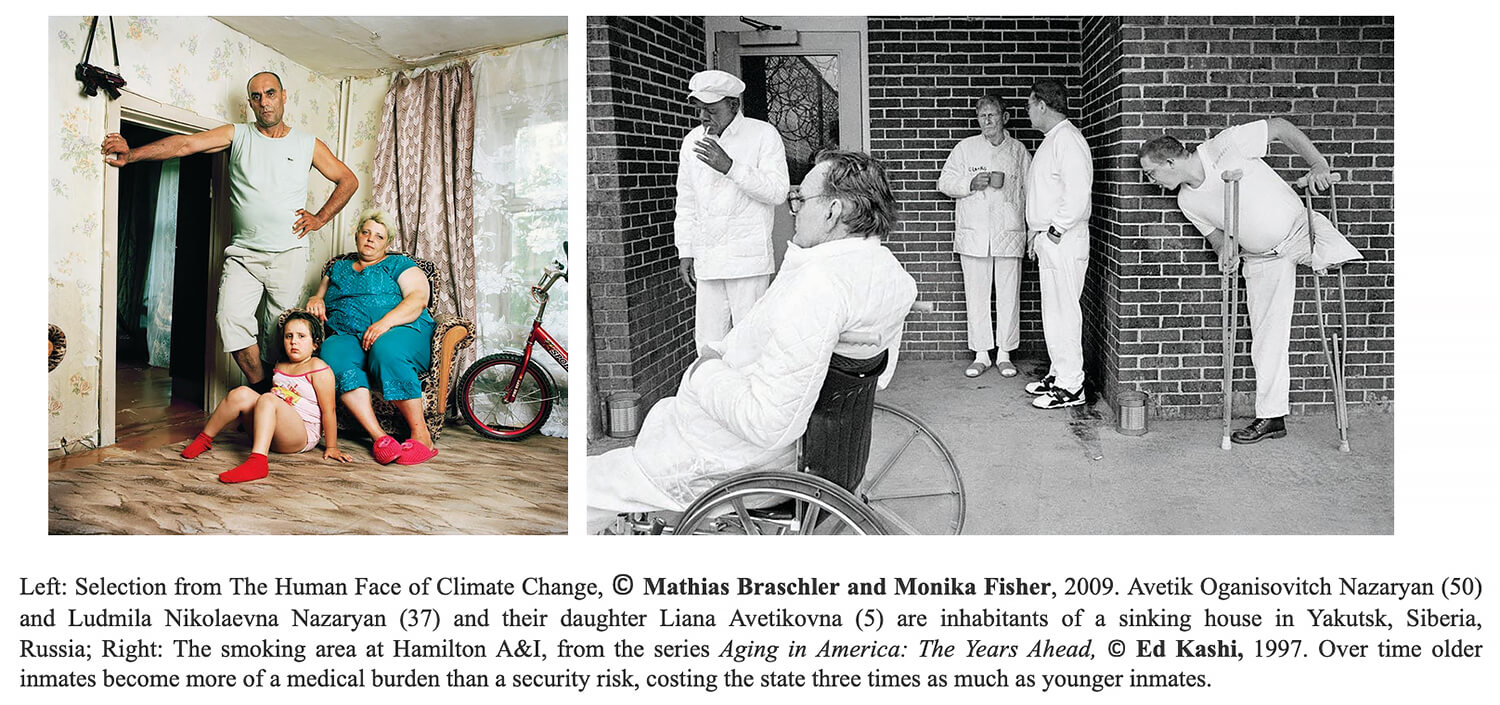 About the Contributor:
Stephen Mayes is the Executive Director of the Tim Hetherington Trust. Across twenty-five years, he has managed the work and careers of top-level photographers and artists in the diverse areas of art, fashion, photojournalism and commercial photography. As creative director and as CEO, he has written successful business plans and reshaped operations for American, Asian and European imaging companies. Positions held have included an eight-year assignment as Secretary to the World Press Photo Competition, CEO of VII Photo Agency, SVP Content for Getty Images, Director of the Image Archive at Art + Commerce and Global Creative Director for eyestorm, the innovative art retailer. Often described as a "futurist" he has broadcast, taught and written extensively about the ethics and practice of photography.