It's the pro lens Z6 and Z7 users have been waiting for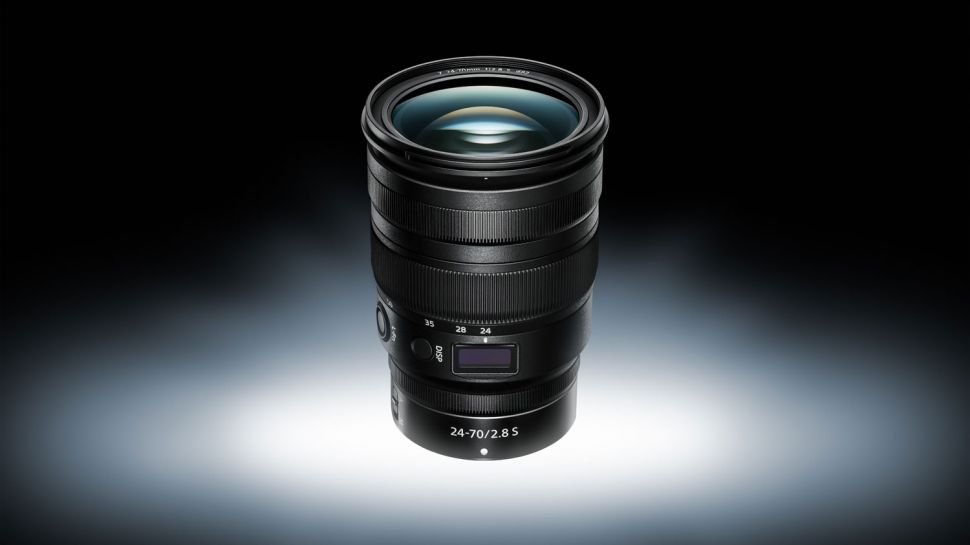 Nikon says it's "a favorite zoom lens reborn for the Z series", we say it's the lens that might help convince expert and professional photographers to jump ship and invest in Nikon's new full-frame mirrorless Z6 and Z7 cameras.
A constant-aperture 24-70mm f/2.8 lens has become an essential item in almost all pro photographers' kit bags, and while the retracting 24-70mm f/4 lens that was launched alongside Nikon's new cameras shows off the size advantages of the system, this faster zoom is the lens that most pros will have been waiting for.
The new Nikkor Z 24-70mm f/2.8 S matches the focal range and maximum aperture of the AF-S Nikkor 24-70mm f/2.8E ED VR lens for full frame Nikon DSLRs, but it's a full 24.7% lighter and 18.4% shorter than Nikon's DSLR version (the AF-S Nikkor 24-70mm f/2.8E ED VR), and shows off the advantages of the wide Z Mount and the mirrorless design.
Nikkor Z 24-70mm f/2.8 S features
It uses a sophisticated optical design with 17 elements in 15 groups, two ED lens elements and no fewer than four aspheric elements.
Nikon claims the new lens offers "stunning" sharpness right into the corners of the frame, even at maximum aperture, and it's the first Nikon lens to use the company's new ARNEO coating. The existing Nano Crystal Coat technology minimises flare and ghosting from light striking the lens at an angle, but the ARNEO coating works alongside it to tackle light entering from vertical angles – in other words, when the light source is actually in the frame.
Autofocus and customisation
The Nikkor Z 24-70mm f/2.8 S has a pretty sophisticated autofocus system too, with two independent focus groups, each with its own stepping motor actuator, to offer fast, quiet and precise autofocus that works rapidly even with big changes in subject distance, and is designed for both stills and video use, having been designed to reduce or eliminate focus breathing (magnification changes) during focusing.
This is also the first Nikkor Z Mount lens to have a manual focus ring independent of the customisable control ring. It also has a Function (L-Fn) button with over 20 possible function assignments.
Most interesting of all, though, is a new 'Organic EL' information panel on the lens barrel for displaying focus distance, depth of field, aperture and focal length. We've seen this before on Zeiss Batis lenses, and it's a great idea that deserves to be implemented far more often.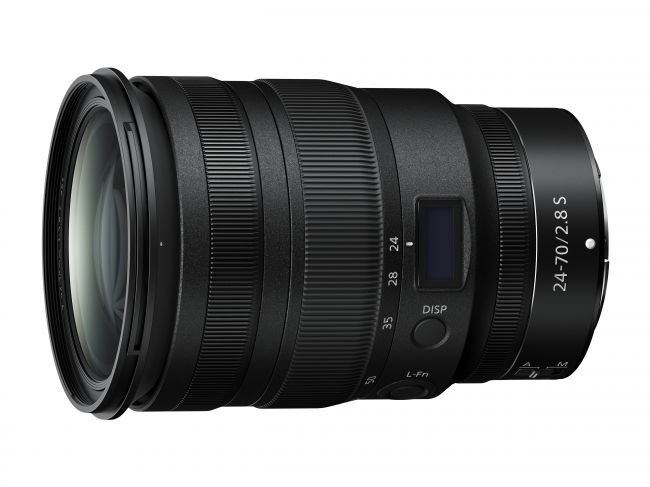 Price and availability
The Nikkor Z 24-70mm f/2.8 S goes on sale in spring 2019, but unfortunately all this quality doesn't come cheap, with a suggested retail price of £2,199 / $2,299 –although thankfully this is at least a very similar to the cost of the existing F-mount Nikon AF-S Nikkor 24-70mm f/2.8E ED VR zoom.
Nikon Z mirrorless lens roadmap
Other lenses already in the Nikon Z lens range are:
• Nikkor Z 35mm f/1.8 S
• Nikkor Z 50mm f/1.8 S
• Nikkor Z 14-30mm f/4 S
• Nikkor Z 24-70mm f/4 S
Other Z-mount lenses that Nikon has said it will announce this year are the Nikkor Z 70-200mm f/2.8 S, Nikkor Z 24mm f/1.8 S, 85mm f/1.8 S and the super-fast Nikkor Z 58mm f/0.95 S Noct.
The Z lens roadmap announced by Nikon promises the 14-24mm f/2.8 S, 20mm f/1.8 S, and 50mm f/1.2 in 2020.
Via: digitalcameraworld