Only Olympus can elevate bags into fashion accessories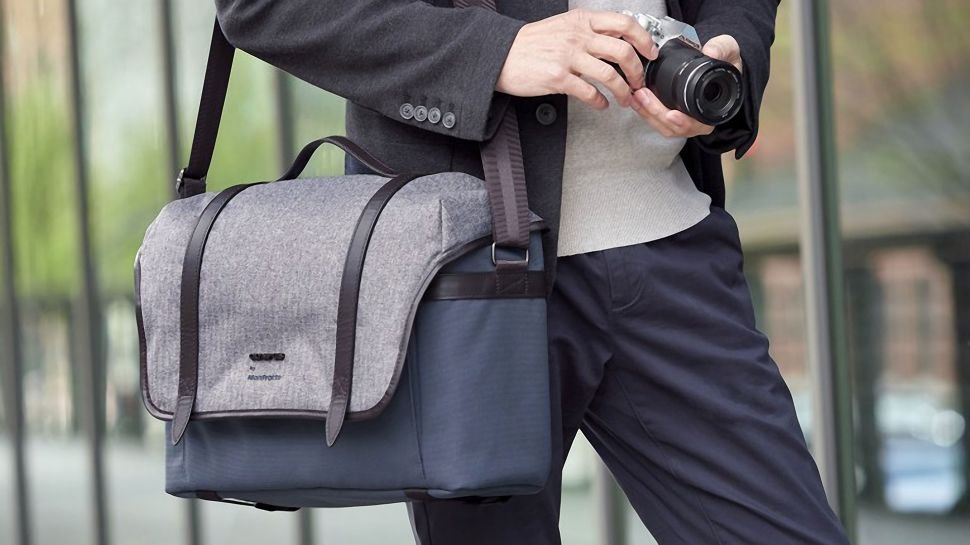 The smart new Olympus Explorer messenger bag is the result of a collaboration between Olympus and Italian maker Manfrotto, and is based on that company's stylish Windsor messenger bag.
It's been chosen by Olympus as the perfect fit for an OM-D camera system, holding an OM-D (or PEN) body and up to three lenses via a detachable protective camera and lens pouch with adjustable internal dividers featuring the Manfrotto Protection System (which we take to be some kind of fancy padding).
There's also space for a 14-inch laptop, and zippered pockets on the inside and outside, so the Olympus Explorer could also double as a general office/commuting bag.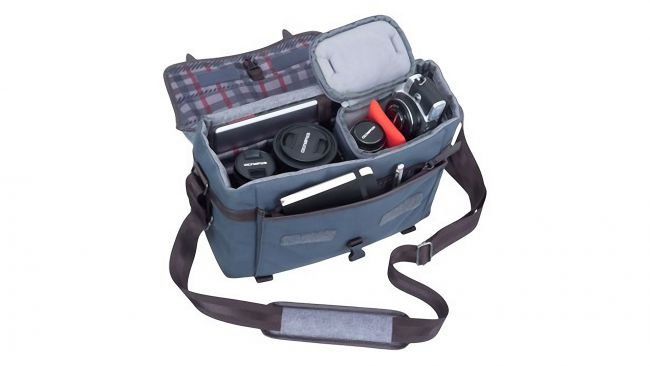 Bags of style
The outside has a water-repellent coating with genuine leather trim, and there's a tasteful tartan lining on the interior. The lid closes with a 'silenced' velcro panel but there's a buckle too in case you're worried about all your stuff falling out when you're wrestling your gear onto a luggage rack on those crowded commuter trains.
We like the Manfrotto Windsor bag already, so it's good to see Olympus give it another twist with its smart new colour scheme. There's a handle on the top for when you don't want to use the padded shoulder strap, and you can even strap a tripod to the bottom.
But is the Explorer as beautiful as Olympus's previous high-fashion tie-in with top French leather makers Bleu de Chauffe? We don't think so. This produced the jaw-dropping blue leather Arles and Bologne bags, though these sell for £550 and £400 respectively via the Olympus website, so the Olympus Explorer is a lot more reasonably priced. It goes on sale in late November 2018 for £139.99/149 EUR.