After publishing three issues, the B&W Minimalism Magazine decided to host an exhibition of a high quality in Kerman. The photograph selection was made by Milad Safabakhsh, the founder of B&W Minimalism magazine. Milad chose 49 of Best Photographs from 20 different artists all around the world. The exhibition was held on February 17th in the gallery of Yadegaran, one of the best galleries in city of Kerman, for 7 days and in fact, was a complete success.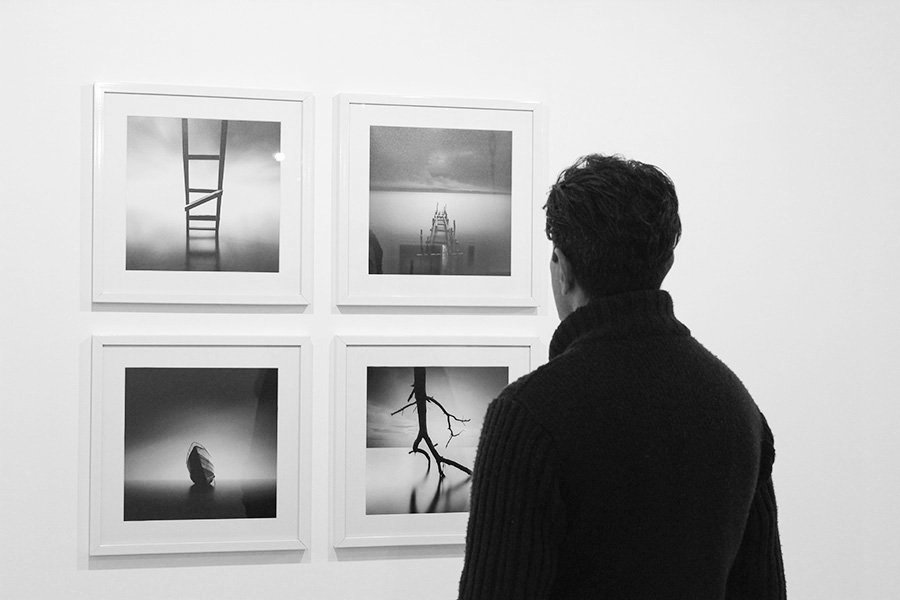 The statement of the exhibition, which was based on the interview of Pierre Pellegrini with the magazine, is:
"It is the quest for order, for what is essential, for the aesthetic taste, where everything just falls into the right place. Everything has a perfect balance and harmony. It is a sort of search for perfection, where no element prevails over the other. Observing a minimalist image is actually a veritable magic moment, of extreme beauty, infusing great peace and quietness."
The size of pictures in the exhibition were 45×55 cm, 45×45 cm as a Square and three Pictures were printed in 128×47 cm for the wall.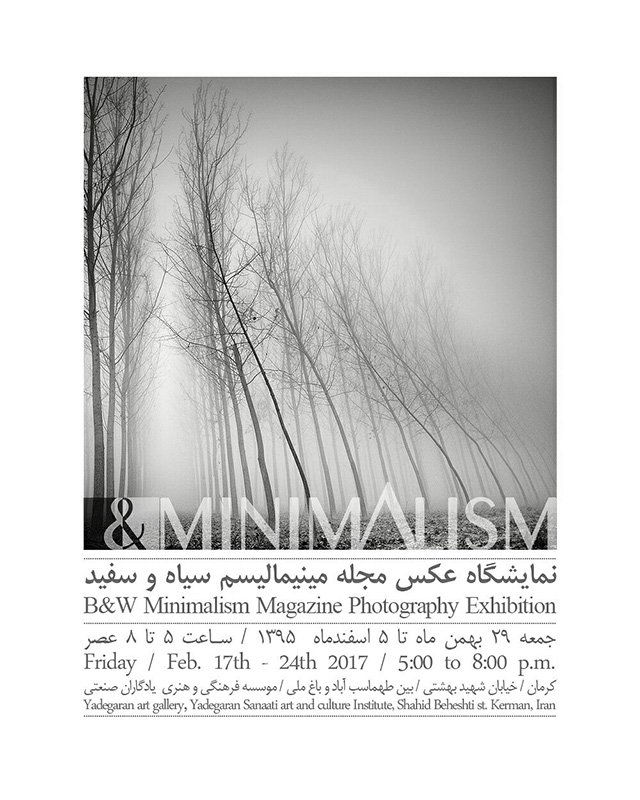 The magazine team are looking Forward To Host Another Exhibition After the Huge success of this one. Following artists below were Part of the Exhibition and Their work were Showcased there:
Julia Anna Gospodarou
Dennis Ramos
Florentinus Joseph
Ivana Stojakovic
Kerstin Arnemann
Masahiko kuroki
Matt Bachdar
Mihai Florea
Nathan Wirth
Olivier Robert
Rohan reilly
Ross nicholson
Steffen Reichardt
Ady Sanjaya
Aleksandr Smirnov
Daniel Řeřicha
Jürgen Lechner
Neil Hulme
Pierre Pellegrini
Yucel Basoglu