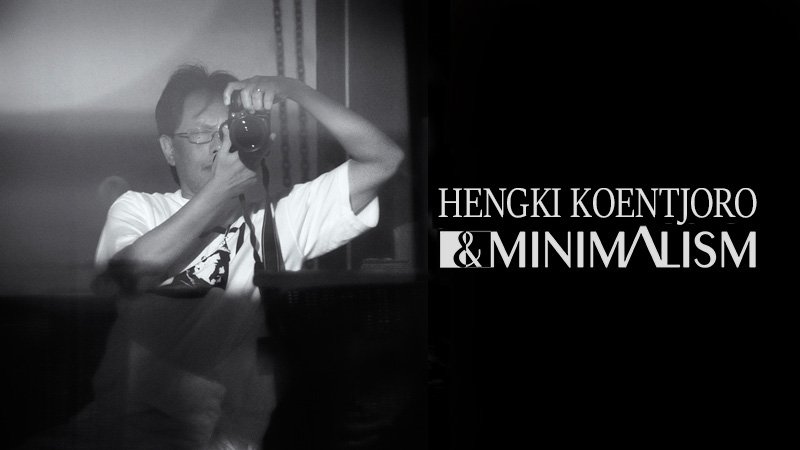 Hello Hengki, hope you are well; please briefly tell us about yourself.
I'm a fine art photographer base in Indonesia. I graduated from Brooks Institute of Photography in Santa Barbara, California majoring in Video/motion picture and minor in Photography. My day job is in videography business and on my spare time I love to photograph around the Indonesian archipelago consists of more than 13,000 islands.
Why did you choose Black and white photography?
BW is more pliable to me, it is easy to play with, it is rich with tonality and it gives that mystic and mystery feel to the overall ambiance. I love atmospheric photography and this medium is perfect expression to the spirit. BW straight goes to the soul while color will distract the core of the spirit.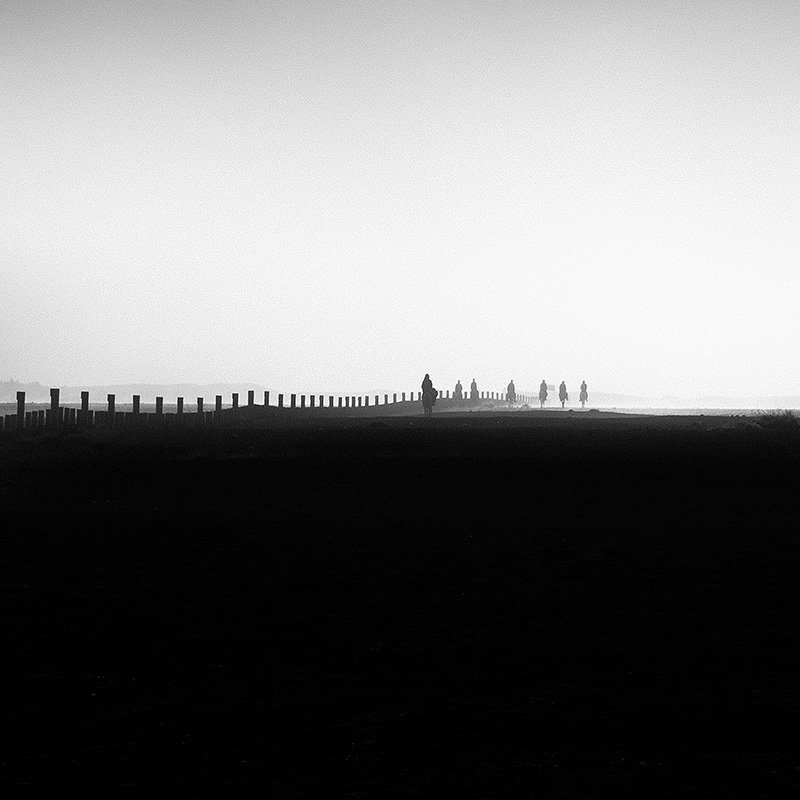 A lot of photographers got their inspiration from you however tell us whom your inspirations are?
During my early year, I also adore the works of the great Ansel Adams and also Michael Kenna and I believe these 2 masters are the one that pave my career in photography up till this moment. I love Ansel Adams for his ability to orchestrate the BW tonality with perfections thru the method of Zone System and Michael Kenna for ability in conveying the message of simplicity; less is more.
What does 'Minimal photography' mean to you, and how has it affected your life?
It reminds me of Haiku, a Japanese art form of simple illustration and a simple 3 lines of poem, it usually tells stories of nature specially the changing of the seasons so in a way it is a celebration of our world in the most poetic and beautiful way. It affects me because it takes away the burden and stress of everyday life. It strips all the unnecessary things and just expose the very origin of meaning in life. In minimalism less is more. Minimalism has that meditational element which I need to replenish one self once in a while; deep in contemplation and mindfulness.
What kind of gear do you take along with you while shooting?
I use regular full-frame DSLR, a sturdy tripod and ND filter of 9 and 16 stops. These are the equipment fit for a long exposure technique. This is the technique I used a lot in order to achieve the minimalism effect specially in cleansing the unnecessary things in the surface of the ocean.
What is your favorite website or blog you visit often?
Ansel Adams and Michael Keena website, Art Limited, 500 px, Lens culture, fubiz, ignant, Feature Shoot and Behance
Tell us about your photography techniques and the post processing of your photos.
I do much of Long Exposure technique usually of 2 to 5 minutes. I love the effect because it gives that surreal/dreamy looks specially the water surface and the cloud. The effect separates us from the real world into the other word of contemplation and deep reflective thought; something one needs to balance the sanity.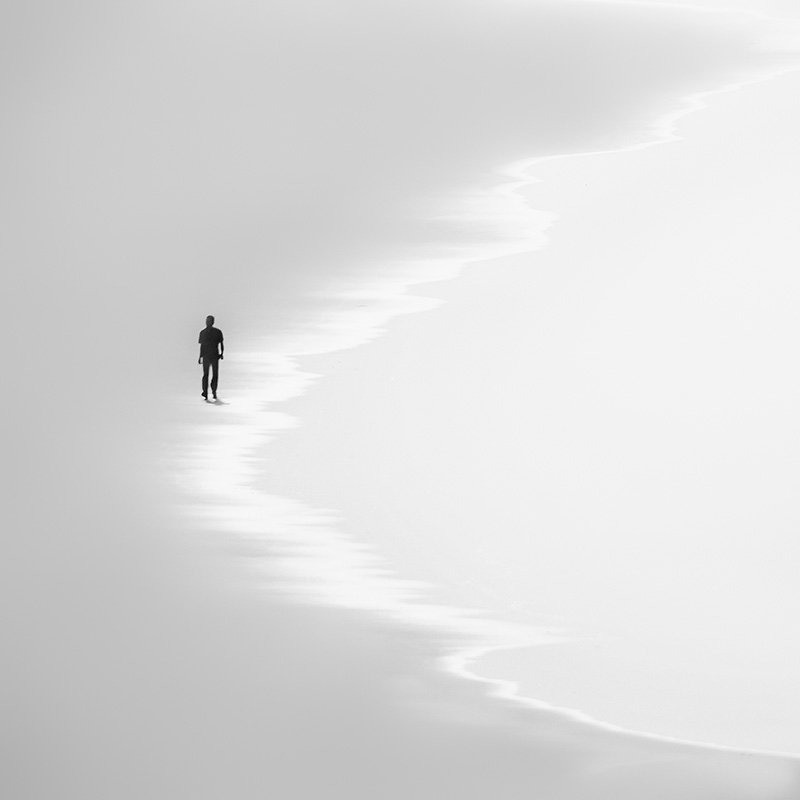 I would like to know more about your concepts and what things inspire you?
A surreal, hyper reality with deep thought of contemplation. Nature is the only source of inspiration to me, she hardly disappoint.
What kinds of art are you also interested beside photography and do you also spend time for it?
I love playing classical guitar, something I do during my relax time, not too serious but manage to play some simple classical pieces.
Do you have any specific opinions about photography competitions?
I think competition is good specially for gaining exposure during the beginning of ones career. For BW I usually try photo competition like PX3, spider award or Black & White magazine awards. They have huge audience, which is extremely beneficial for photographer who want exposure during their early career.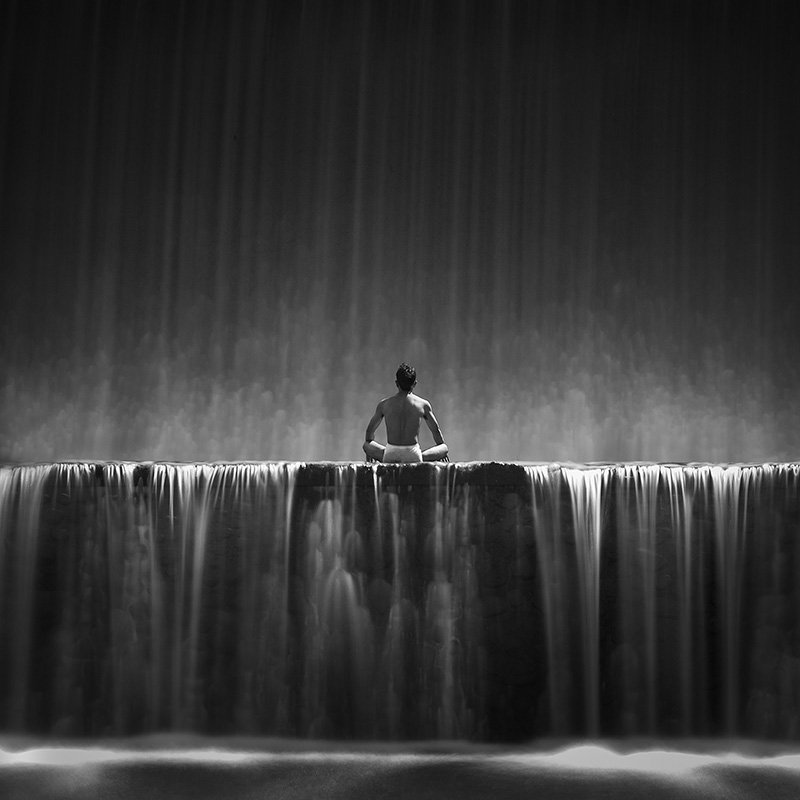 What are your plans for the future?
I'm finishing another book about the affect of global warming or the raising of the sea level in the north coast of java island. It will take probably 2 to 3 years to complete; I need to compare the before and after on some of the location affected by the sea level.
I have 3 books published so far, it would be great if you can expose them, and this is the link:
⦁ https://www.behance.net/gallery/27469493/VEVAIS-WERKDRUCK-38-Hengki-Koentjoro
⦁ https://www.behance.net/gallery/30332341/MONOHYDRA-Hengki-Koentjoro
⦁ https://www.behance.net/gallery/42497689/REFINED-EYE-Hengki-Koentjoro
Also these are some of my publications, exhibition and awards I receive thru out my career
Hasselblad Master 2014 1st Place Winner in Landscapes/Nature category
IPA Photography Awards 2014 – 1st Place in Nature/Aerial Category
PX3 Paris Photo Competition 2015 – 1st Prize in Nature Category/Animal
PX3 Paris Photo Competition 2015 – 1st Prize in Nature Category/Water
14. 27 – 20 February 2015
"An Eternal Moment" Solo Exhibition – Hasselblad Gallery – Shibuya – Tokyo – Japan – A collaboration with Tobin Ohashi Gallery
17. 13 November 2015 Fotofever Paris 2014 – Paris, France
18. 30 January 2016 – Classic Photographs Los Angeles – USA
20. 03 March 2016 – Exhibition – Annenberg Space for Photography – USA
22. 22 September 2016- Unseen Photo Fair – Amsterdam – The Netherlands
23. 20 October 2016 – Frankfurt Book Fair – Germany
30. A book cover – The Ocean At The End Of The Lane by Neil Gaiman
31. A feature by SCHWARZWEISS magazine – Germany – April 2013
32. KOZU book Volume 1 – Wells printing – UK 2014
34. Black White Magazine Issue 103 06/2014: SPOTLIGHT – Portfolio Contest Winner
35. Hasselblad Master 2014 Annual Book # 4
38. Hengki Koentjoro Solo Monograph – WERKDRUCK Book No. 38 – Vevais Gallerie
39. MONOHYDRA – Fine art Underwater Book – Afterhours Books Publication
40. The Refined Eye – Hengki Koentjoro – Leica Lisse – The Netherlands