Lens array on the back of this phone is quite something.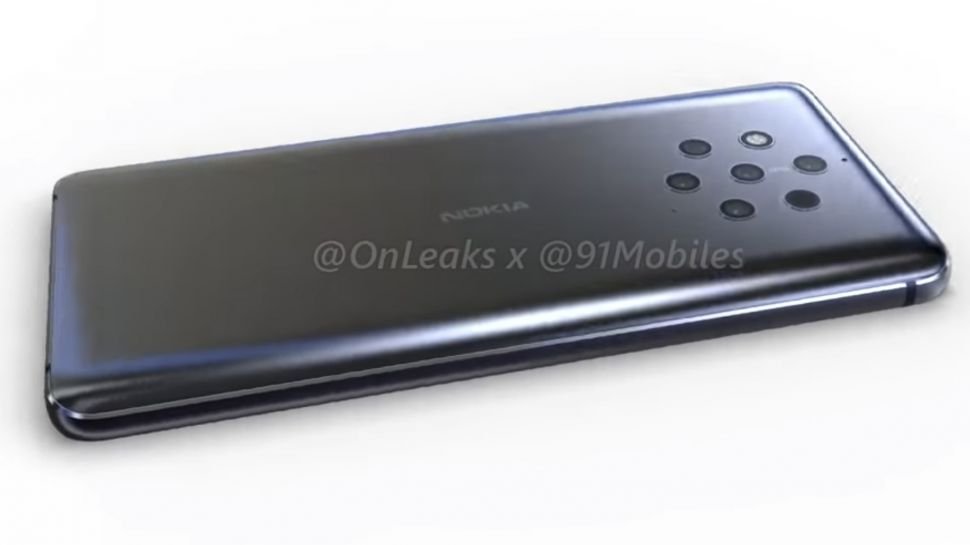 The camera phone market is a game of one-upmanship at the moment. In short: the more lenses you have, the more publicity you get.
Nokia is hoping this continues with the launch of the Nokia 9. As this leaked video shows, it could well be the camera phone to beat all camera phones with five lenses on its back, a flash and some sort of other sensor making up the hexagonal alignment.
Just look at that camera array. There was us thinking that the Huawei Mate 20 Pro, with its 'three camera plus flash' square array, was teetering on overkill. But in comes a leaked video of the Nokia 9 and its back resembles a spider's eye.
The optics on show should be impressive, though. Made in collaboration with Zeiss, this is another finger jab at Huawei's partnership with Leica.
— Steve H.McFly (@OnLeaks) November 5, 2018
As this is a leak, by Onleaks and 91Mobiles, there is very little information to go on, so we don't actually know what those lenses will do.
A good guess would be that there will be a telephoto, ultra-wide zoom and an all-powerful megapixel count.
Although Nokia is now owned by HMD, the brand has got legacy in making great camera phones. The Nokia 809 PureView was a camera launched in 2012 that boasted a 41MP sensor, f/2.4 Zeiss lens and 4x lossless zoom. These are specs that still look impressive today.
If it can offer improvements on these specs and wrap in some of the current camera phone tech, such as bokeh and HDR then we could be in for something very special.
We probably won't officially find out until Mobile World Congress 2019, however, which happens in early next year.
Via Tom's Guide